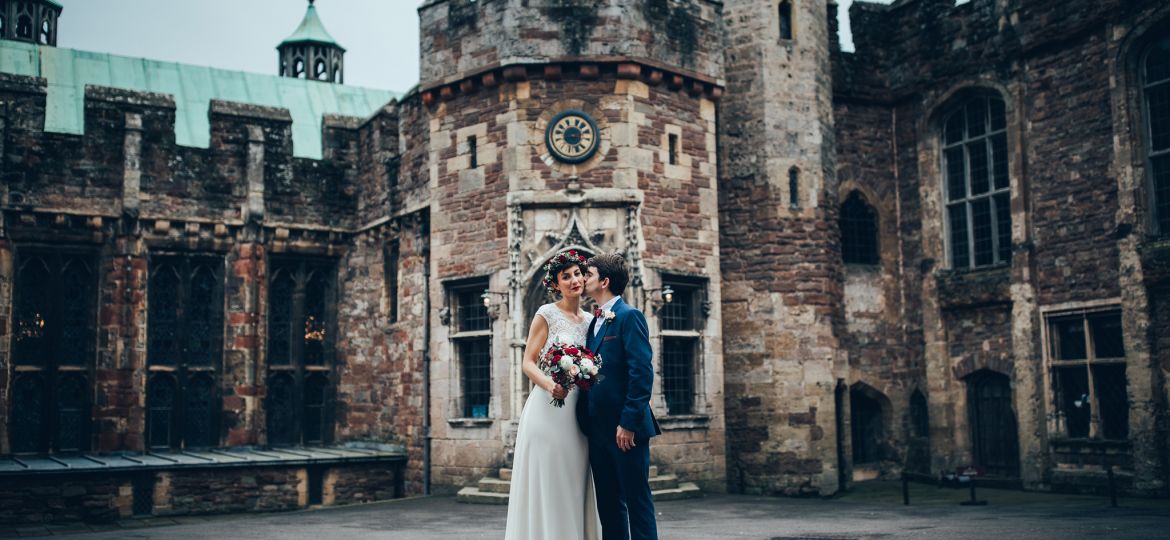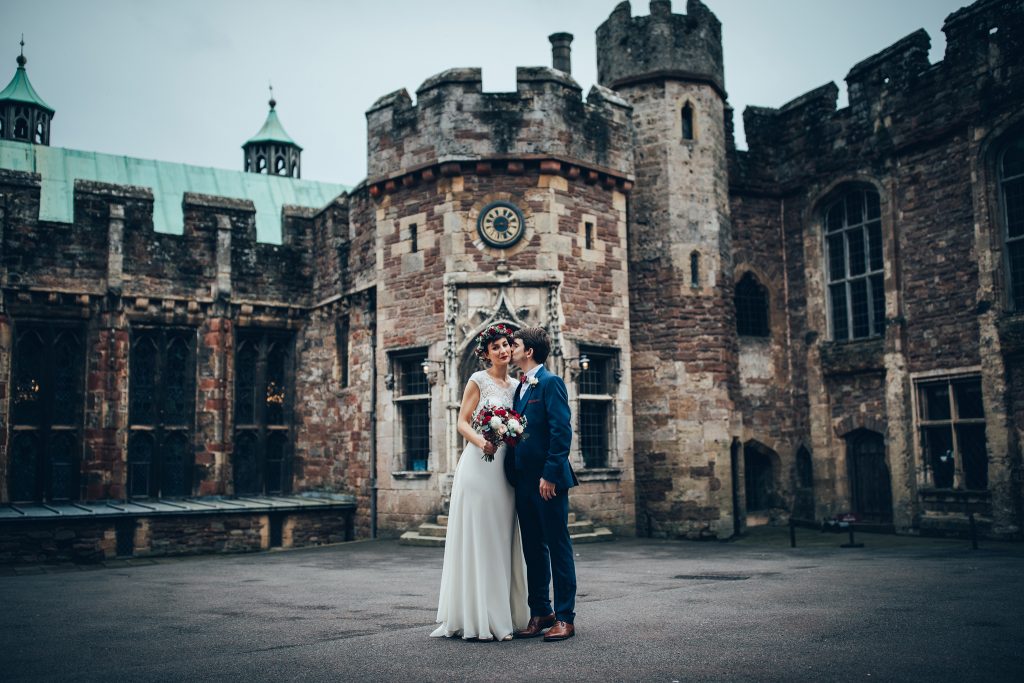 I've always wanted to visit Berkeley Castle in Gloucestershire. As a self confessed history nut it is either where Edward II met his demise or, if you believe the other theories, was holed up until sympathetic supporters smuggled him out to the continent to live out his days. This was a pivotal moment in British history. It's also beautiful. Absolutely stunning. Whenever it appears during as a location in a period drama I have been blown away. Which is one of the many reasons why the opportunity to photograph a Berkeley Castle wedding was so appealing. For this wedding, the other reason was that the bride and groom, Clémence and Nicholas, were just absolutely wonderful. A Franglais wedding at a medieval castle. You honestly could not ask for more.
The start to a Berkeley Castle Wedding Day
Family had gathered from across the UK, France and beyond for the wedding. Clémence and Nicholas spent their morning at one of the properties owned by Berkeley Castle, adopting a policy of 'upstairs / downstairs' to avoid bumping into each other. One opportunity that a Berkeley Castle wedding offers is the adjacent St Mary's church. It is absolutely magnificent and it provided the perfect location for the days wedding ceremony. With both wedding parties making the short walk to the church, the ceremony went without a hitch. Clémence looked incredibly elegant and Nicholas was cutting a swathe as well.
The Berkeley Castle wedding
Once the wedding ceremony was completed, the wedding party gathered in the courtyard of Berkeley Castle for drinks and canapés. It really is an incredible setting. In fact for a Gloucestershire wedding photographer this has to be one of the best venues around. The mixture of French and English being spoken contributed even further to the sense of history. It felt like you had stepped back in time (well French was the language of court throughout the Plantagenet era).
The day continues, the Berkeley Castle Great Hall and a tour of Berkeley Castle
The Great Hall at Berkeley Castle provided the setting for the wedding breakfast and speeches. It would also serve as the same venue for the first dance and evening reception. It is an incredible room which is, once again, steeped in history. The wedding speeches were bilingual, with some lovely touches along the way. Following the wedding breakfast, we had another opportunity to get to know Berkeley Castle even further when guests were treated to a post meal guided tour of the castle by local tour guides (a wedding first for me). It was absolutely superb. With bilingual guests ensuring that all the guests were able to understand what they were seeing it was a superb opportunity to get to know the history of Berkeley Castle even further. As to the question of whether Edward II met his demise at Berkeley Castle. I'm still convinced he did a runner.
The end of the wedding day
With the end of my Berkley Castle wedding drawing in. It was beautiful to see the castle illuminated in the darkness. As I walked back to the car park, I was thinking through the day when the castle had one last surprise for me. In the adjacent woodland I heard a crash. I shouted 'hello' and looked into the darkness but could not see anything. Just silence. Was it a wild animal? A ghost? Or something else? It was all too much. With thoughts that maybe Edward II had met his demise in the castle, I turned tail and ran in the direction of my vehicle. Sometimes, you can have a bit to much history in one day 🙂