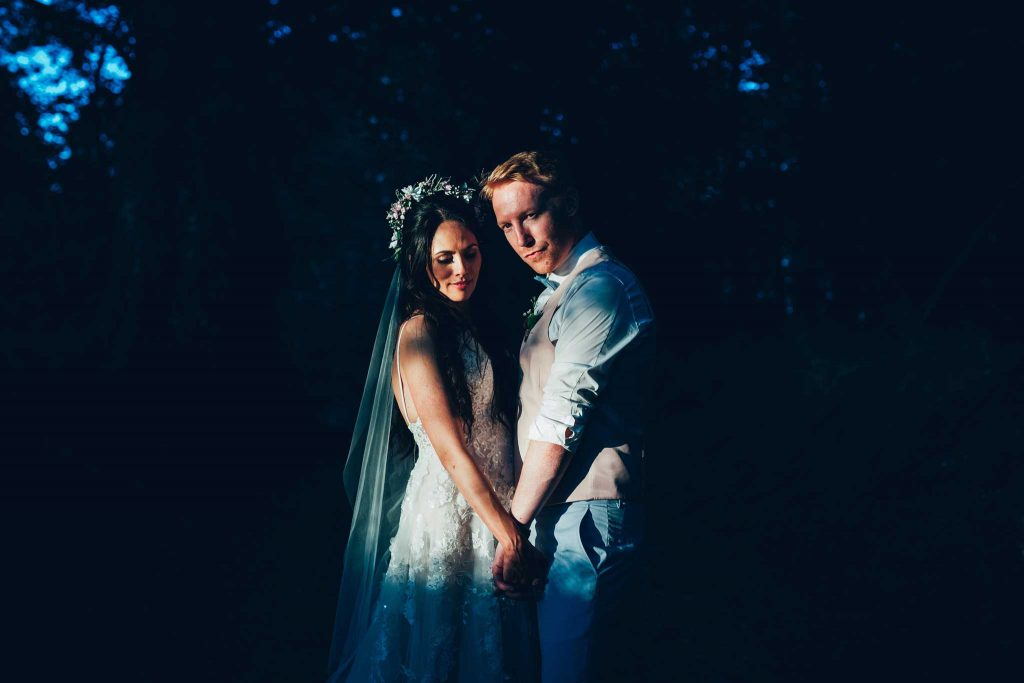 The start of the day at this Haldon Belvedere wedding
Let's talk castles. Specifically, let's talk getting married in a castle. Or more exactly, let's talk getting married at Haldon Belvedere. Because a Haldon Belvedere wedding finds you in Lawrence Castle. Built in 1788, the castle feels and looks like a castle from a fairy tale. It seems to have almost stepped out the verse from of a medieval ballad. Sitting in the most idyllic of settings in the hills above Exeter, the views are unparalleled. The scene is now set, so let us now meet our knight and damsel for todays wedding.
High above the clouds in Lawrence Castle
James and Barbara, travelled to Devon to get married because of Haldon Belvedere. It is unique and with James' passion for architecture and Barbara's love of style and beauty I do not think they could have made a better choice of wedding venue. Lawrence Castle contains a winding spiral staircase that continues up, floor by floor until it reaches the roof. You keep on going up. Then up some more. You feel like you are heading up into the clouds. For the bridal preparation, Barbara was in the master suite which is nearly at the top. It must be an amazing place to be in a storm. Thankfully the weather was behaving for this day.
The Haldon Belvedere wedding ceremony
With the ceremony in the lower main room, the wedding was conducted by James' father (this is another wedding where the 'legal' part of the wedding had been conducted some days previously). It was very personal and had a lovely feel to it. I think that more couples should opt for this approach. It allows for a more bespoke wedding ceremony and fitted perfectly with this Haldon Belvedere wedding.
Exploring Haldon Belvedere
With the ceremony over the bride and groom headed out onto the lawns below the castle. It was wonderful and felt almost timeless. We used the opportunity to wander off and take photos. Both James and Barbara were keen to explore the grounds around the castle. When I first meet a couple I am always keen to emphasise my approach to photographing brides and grooms. I don't believe in posing people. It just does not work for me and I actually feel that it creates photographs that are 'false'. I do believe that location and light are important though. If you can tick these two boxes then you can step back and allow the bride and groom the space to relax. What is so good about a Haldon Belvedere wedding is that you have both location and light in abundance. We made full use of it. Wandering around the hill, from meadow to woodland paths and the grasslands that surround the castle. James and Barbara were, as always, a pleasure to be with. They are a tremendously relaxed and calm couple and they were enjoying and soaking in the atmosphere of the place. I love the photos that we captured on our walk.
A sunset across Devon and the end of the wedding day at Lawrence Castle
The day was filled with so many other details that made it very special and unique. Trips to the castle roof for even more of a view of Devon, a first dance on the lawns below the castle and so much more. But the best was perhaps kept until last. We had previously talked about hopefully getting some photos at sunset. You never know how this will work until the day. Sometimes, the light fades and there is no magic moment. You just cannot really predict this. So when the light works it makes it even more special. We were spoilt for choice. Shafts of sunlight creating pools of gold in the woodland and a sunset looking out across adjacent fields. I am so glad that James and Barbara were gifted this on their wedding day. With one more trip to the top of Lawrence Castle, my day was over. This was the end of the Haldon Belvedere wedding day for me. A knight and his damsel on top of a castle looking at the sun setting across Dartmoor. Why wouldn't you want to get married in a castle?