Amy and Tom – The Green Wedding Photographer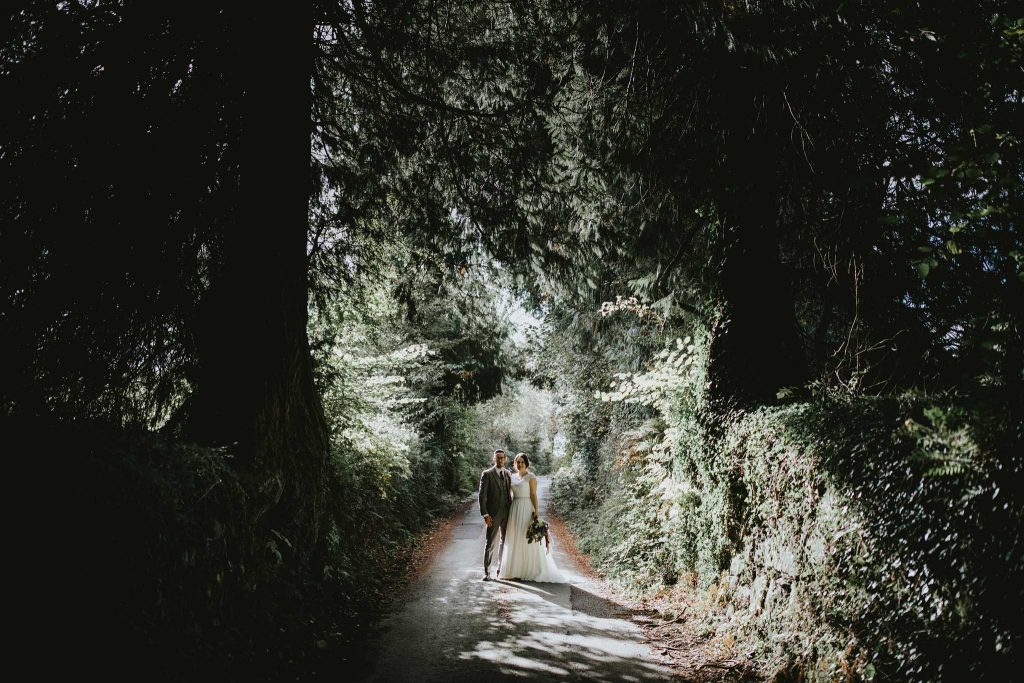 I like The Green. Actually, I'll just correct that statement. I love The Green. There is always something special about a The Green wedding. Beautifully rural and set in rolling hills near Bodmin Moor. It is a wedding photographers dream. The venue also is a wedding stylists dream. Which is where bride and groom Amy and Tom step in. They had also fallen in love with The Green for their wedding day and set out to make the venue personal to them. Making the venue personal to them involved styling the gorgeous Red Bark Barn at The Green with over 60 (empty) gin bottles using some of the bottles to name individual tables. The fun they must have had collecting these. They also had bought something more relevant to them, framed pictures of their family members from the past. I have been to many weddings at The Green but this has to be one of the more uniquely beautiful styled ones. It was a wedding photographers dream to photograph. The decor was also complemented by the wonderful work of Stargazey Wedding Decor Hire and Jenny Wren Weddings & Events.
Amy's dress was a beautiful design by Justin Alexander from Prudence Gowns (10 style points Tom for his tweed and brogue suit combination). The wedding flowers were by the wonderful Fleurtations. Hair was beautifully styled by Lisa Gadsby and make up was by the lovely Seija Richards. Amy and Tom wanted to make the most of the rural setting of The Green and as a result we went for a wander a number of times. The pictures in the lane are my favourite. They feel like something from the Appalachians. The woods that sit below The Green also provided a perfect location for more photos. We caught the last of the light in the field above The Green. A perfect The Green wedding.
Evening entertainment was by the incredibly talented Kaj. He is a super talented chap, well worth checking out.
If I was asked to rate Amy and Tom's The Green wedding I would give it 11 out of 10. It really was that good.