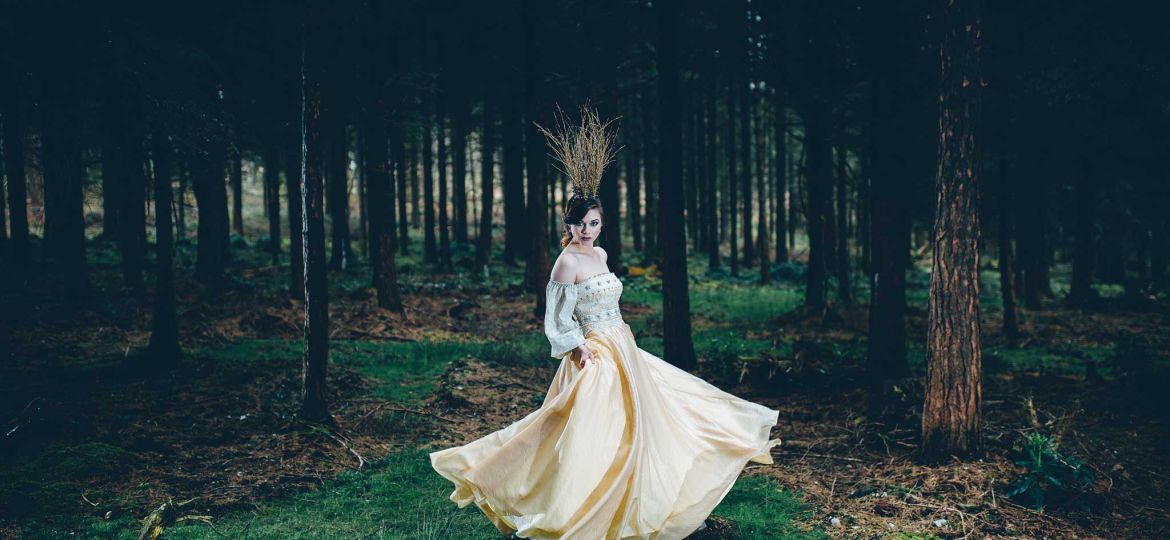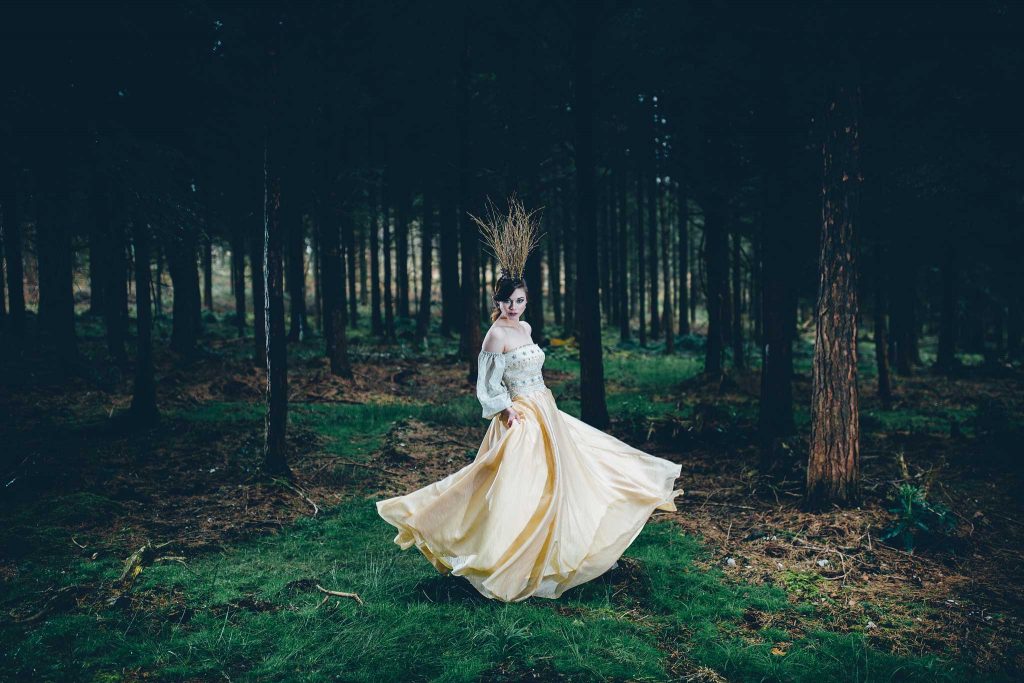 Boconnoc sits nestled in the Cornish countryside near Lostwithiel. It is somewhere that feels timeless. As you drive down to Boconnoc House you are stepping back into the past. To a bygone age that was somehow less complicated. Grandeur and beauty combined. A pastoral existence that has somehow been lost within the hustle and bustle of todays world. It is what makes Boconnoc one of my favourite wedding venues to photograph. A Boconnoc wedding is a grand thing. This shoot came about as the result of a concept that I had been thinking about for some time. A winter wedding lost in the woods. Almost like a fairytale wedding that is lost in time. If you were walking through a woodland you would catch it in your peripheral vision. A fleeting glance of something that on closer inspection is not there. Central to this was the concept of a winter bride. A queen of the forest. Drawing on the stories created by CS Lewis and Hans Christian Anderson, this was routed in the tradition of the dark fairy tales of Northern Europe. I love the woodlands at Boconnoc. I've used them as a backdrop for bride and groom photos during a Boconnoc wedding. They were the perfect location for this shoot. On the day it was cold and brisk, but the team pulled together to create something that I love. I hope you do to.
The team on the day consisted of the following –

Dress – Christine Trewinnard
Hair and make up – Keeleigh Remnant
Styling – Stargazey Hire
Cake – Peboryon
Model – Zoe Tresize

I love what we created. This shoot was published in the beautiful Wed Magazine.