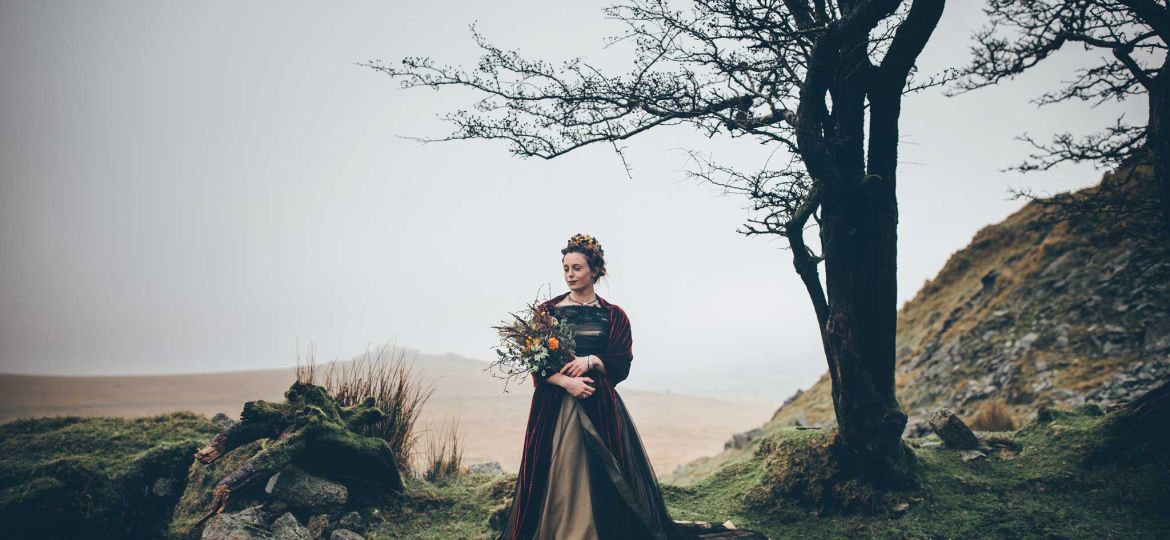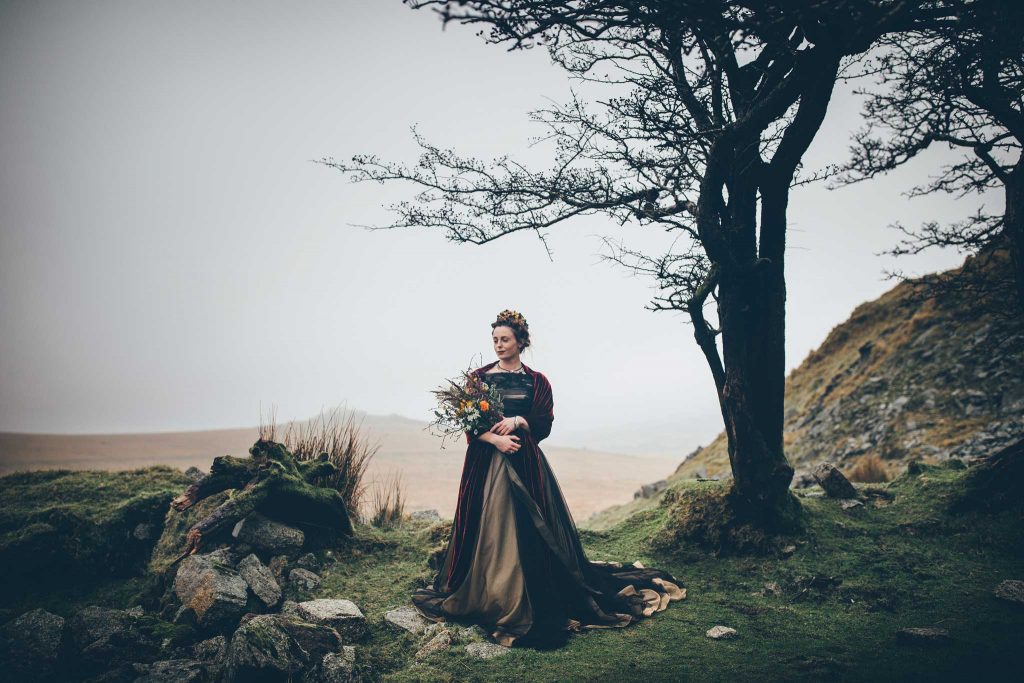 Dark rolling moors with grey foreboding skies. Dartmoor in Devon provides one of the most beautiful canvases in the South West of England. For this styled shoot we took the wilderness of Dartmoor and crafted a world inspired by Wuthering Heights. On the morning of the shoot, the moor was covered in a rolling mist. An etherial wedding. We walked out into the moor to an abandoned quarry. There we found tumble down buildings and the remnants of an industrial past. The wind swirled the mist, unveiling more glimpses of former lives lived in the wilderness. In the heart of the moor this was a Dartmoor wedding that had a dark edge to it. There was a beauty within the dark melancholy. Our bride, Becky, channelled her inner Cathy. Looking out across the expanse for her Heathcliff.
The team for the day
For this Dartmoor wedding styled shoot, the wedding dress was from the workshops of the wonderful haute couture wedding dress designer Christine Trewinnard. I love Christine's work. It is utterly unique. Hair was by the wonderful Ellie from the Up do Girl. Make up by Claire Bowring. Jewellery was by Corrinne Evans. Bringing this world together was Amy from the Flower Garden, who not only provided the florals for the day, the wedding bouquet and the flower crown were just sublime, but also styled the shoot.
Embrace the weather for a Dartmoor wedding
As we continued to shoot, the weather started to draw in. The wind was picking up. The wedding dress swirled in the wind. If you are getting married on Dartmoor then the weather will be part of your Dartmoor wedding. Embrace the wilderness and all that it has to give. The beauty is raw and real. We continued photographing until the weather had drawn in to the point where we could not work any further. I love the images we created. I hope you do to.

Published in Wed Magazine.