Emmeline and Scott – Headland Hotel Wedding Photographer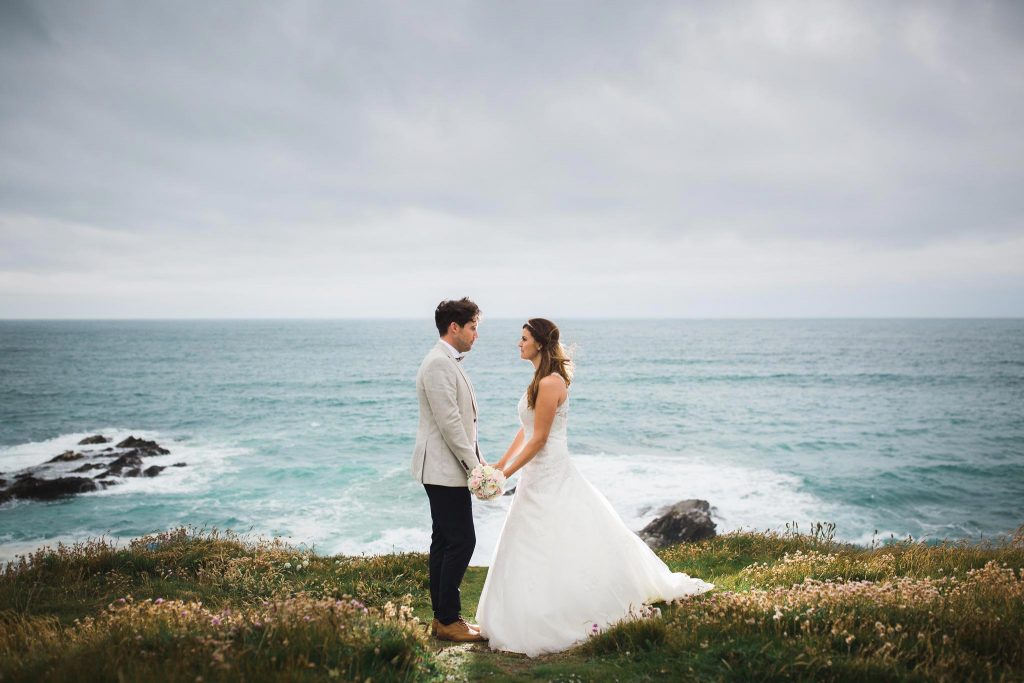 Emmeline and Scott chose chose Newquay for their wedding and the Headland Hotel provided the perfect venue. The Headland Hotel is an iconic landmark. It sits perched on the cliffs high above Fistral Beach and is an utterly stunning venue for a wedding. Throughout the day the hotel played host to everything, starting with the bride and groom preparations, the ceremony, reception and finally the first dance.
My highpoint of the day? Dashing out to the cliffs above Fistral and photographing Emmeline and Scott just before the weather broke. The photos I took, sum up everything I love about being a wedding photographer in Cornwall. I hope you enjoy them.