Nick and Vanessa – a Bude Wedding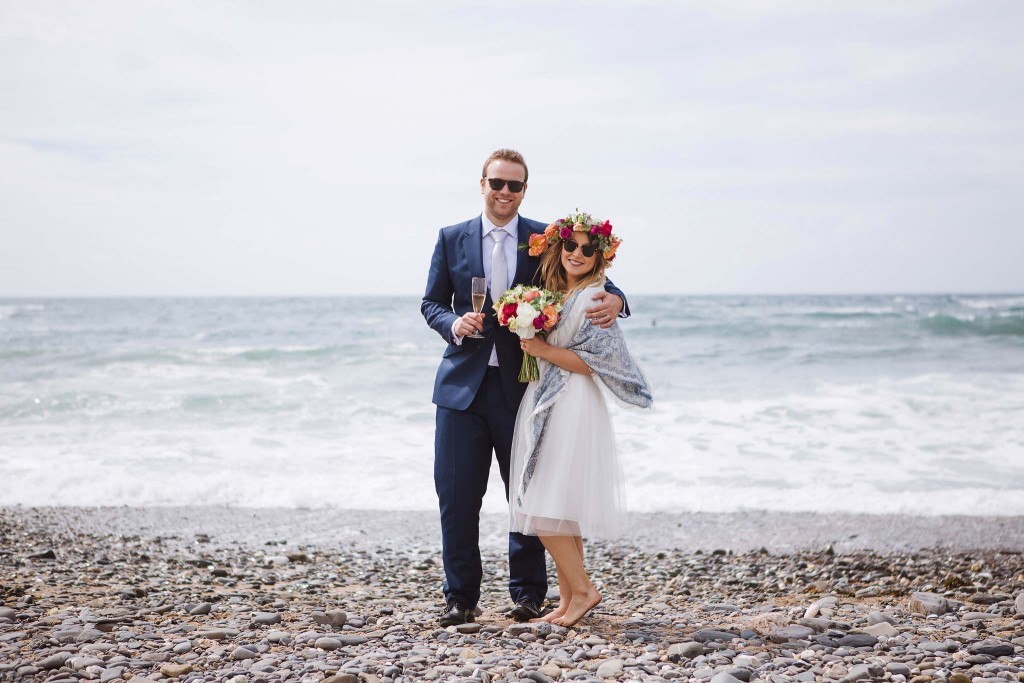 I always love to hear from couples who are travelling down to Cornwall to get married. It is a beautiful part of the world and is blessed with some incredible wedding venues. I was therefore really happy to receive a call from Vanessa, asking me whether I could photograph their wedding. When Vanessa and Nick mentioned that they were based in London, I asked out of interest why they had chosen Cornwall as their wedding destination. The answer was no surprise – "it seems like a nice place". What caught me off guard though was the next line – "we've never been there before, we found it on the internet".
Cornwall, has always been an incredibly popular location for couples from across the United Kingdom to get married. Most people who travel down to get married will have an existing relationship with Cornwall. Childhood holidays, a love of surfing, walking the coast path or just sitting on a beach watching the sun go down. What is so wonderful about Nick and Vanessa's story is that they chose Cornwall by a simple search on the internet – and judging by their absolute love of the place by the time I met with them on their wedding day, they had made the right choice for them.
The bride and groom chose Port Isaac as their location to get ready. After a shoot capturing the bridal preparations (and a few portraits – I love portraiture), I shot over to their the venue for their ceremony and wedding – the very lovely Trevigue near Crackington Haven. This is a little hidden gem of a wedding venue, nestled high on cliff top farmland above Crackington it commands incredible views of the surrounding countryside. Complete with 16th century farmhouse, it is a stunning location to get married.
The brides arrival was heralded by the sound of a replica 1930s Dussenburgh Grand Tourer supplied by 1930s wedding car specialists the Roaring 30s (they are worth a visit, their cars are gorgeous). Having opted for a small family ceremony (the brides immediate family had flown over from Canada), the wedding had a real sense of intimacy. Official ceremony over and the entire wedding party decamped off to Crackington Haven for a beach shoot. We had a great time. Yet again it was lovely to watch the bride and groom as they got to visit another bit of Cornwall that they had never visited before. We had a ton of fun on the beach and got some great shots.
Beach shoot finished it was back to Trevigue for garden games and relaxing in the grounds of the venue. Having grabbed a few more shots, that was the end of the day for me. As I drove back home in the sun along winding Cornish cliff top roads, I thought back to my original conversation with Vanessa. You know what, Vanessa was right, Cornwall really is a nice place, a very nice place indeed.