Nicky and Phil – St Mawes Castle Wedding Photographer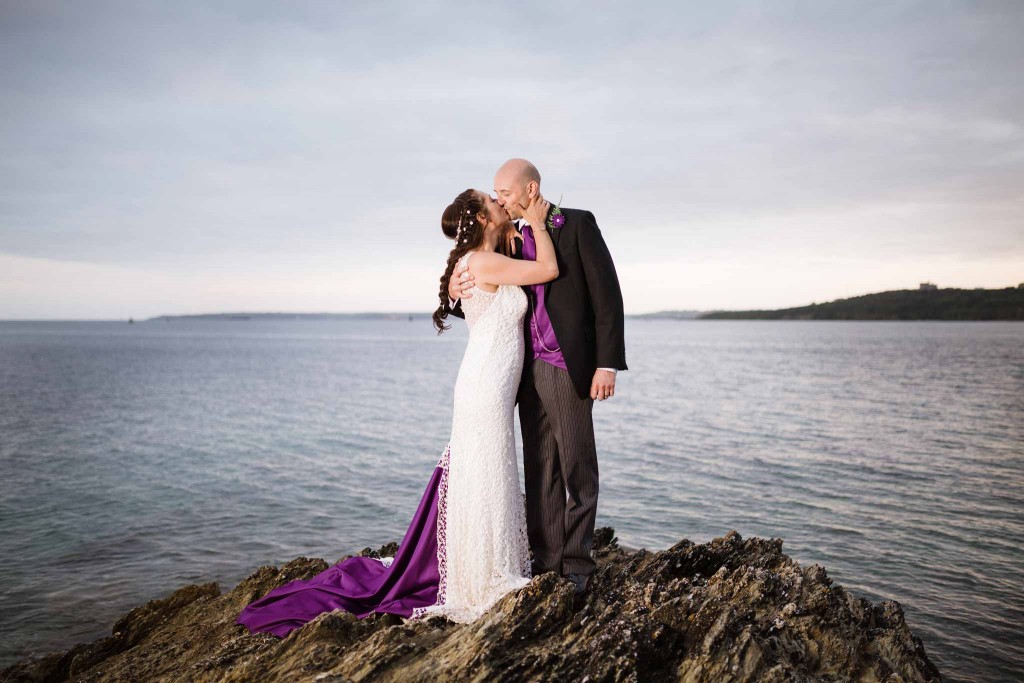 Nicky and Phil wanted to get married in a castle. Which is why when they chose to get married in Cornwall, they settled on St Mawes Castle. Built by Henry VIII it is perhaps one of the most ornate of the Tudor coastal fortifications. Nowadays it has a far more passive use, as a spectacular wedding venue that looks out across the Carrick Roads to Falmouth Castle. In the sun, this has to be one of the most iconic locations in Cornwall. Fortunately for Nicky and Phil, the sun had chosen to make a spectacular appearance on their wedding day.
The day started for me, with flitting between the two cottages that they had hired. I always feel that the bride and groom preparation photos are an important part of documenting the day. Aside from the details of the preparations this moment records moments that are independent to the bride and groom. As both as a wedding photographer and as an observer these details are essential to telling the story of the day.
Once ready, the groomsmen left for the castle. Ceremony's at St Mawes take place in The Gunroom at the top of the castle. With a steep winding staircase to get to the room it really feels like you are stepping back in time. With the brides entrance, the scene was set for an emotional ceremony and a day that seemed to just fly by – it was filled with love and laughter. Champagne on the lawns below the castle and superb catering cooked and served by the good people from Downright Delicious.
One of my lasting memories of the day is walking down with Nicky and Phil to photograph them on the small beach just by the castle. The light was fading fast but we managed to set up quickly. I love the images that we took there. I don't know if Henry VIII ever visited Cornwall or the castle at St Mawes. But, as a man who seemed to enjoy a wedding ceremony, I hope he would of approved of St Mawes Castle's present day role as a thoroughly unique wedding venue.