Philippa and James | Carbis Bay Hotel Wedding Photographer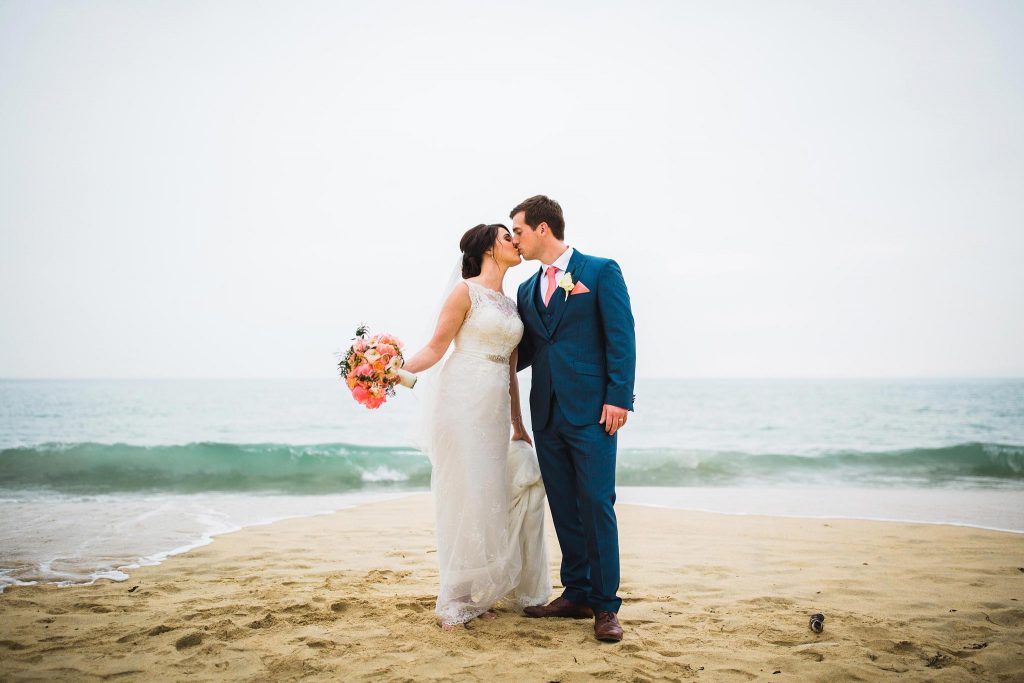 It is always nice to photograph a wedding where the bride and groom have a local connection to the place where they are getting married. For their ceremony, Philippa and James had chosen Mawla Chapel – a location that is very special and unique to them (Philippa's family have been worshipping at the tiny chapel for over a hundred years).
The chapel is stunning. A really beautiful old building. These chapels used to be dotted across Cornwall, but sadly many are now closed. Which is a shame as the interiors are beautiful (often compact, but beautiful all the same). The chapel at Mawla is a perfect place for a wedding and Philippa and James had filled it with family and friends. Flowers for the big day were provided by the incredibly talented Anna Sawle from Wedding Flowers in Cornwall.
Following the wedding ceremony, it was time for the wedding party to travel over to The Carbis Bay Hotel for the wedding ceremony. Located to the east of St Ives' The Carbis Bay Hotel commands spectacular views of St Ives Bay and Godrevy. It really is a stunning venue for a wedding. The reception started with cupcakes and prosecco. The perfect wedding combination! Before the wedding breakfast began it was, however, time for group photos on the lawn. We just managed to sneak these in before the weather came in.
The settings for the wedding breakfast looked superb, combining the beauty of wedding flowers in Cornwall's creations with the elegant style of The Carbis Bay Hotel. While I am at it, the food at The Carbis Bay Hotel is superb. Speeches? The speeches were good. The best man, well, he certainly made me smile.
Wedding breakfast over. Dancing! The entertainment was provided by the always wonderful Kaj Skjervik. Seriously, check this guy out, he rocks! Our paths have crossed a number of times over the last couple of years and I have no problem in recommending him. Towards the end of the first dance, all that was needed was a first dance was wave from the couple for everyone to join in on the dance floor. The evening was set for some great dance moves.
My last photo of the day? You'll find it at the bottom of this post. A thoroughly happy bride and groom relaxing in the foyer of the hotel. The perfect end to the day.