Polhawn Fort Winter Wedding – Plymouth Wedding Photographer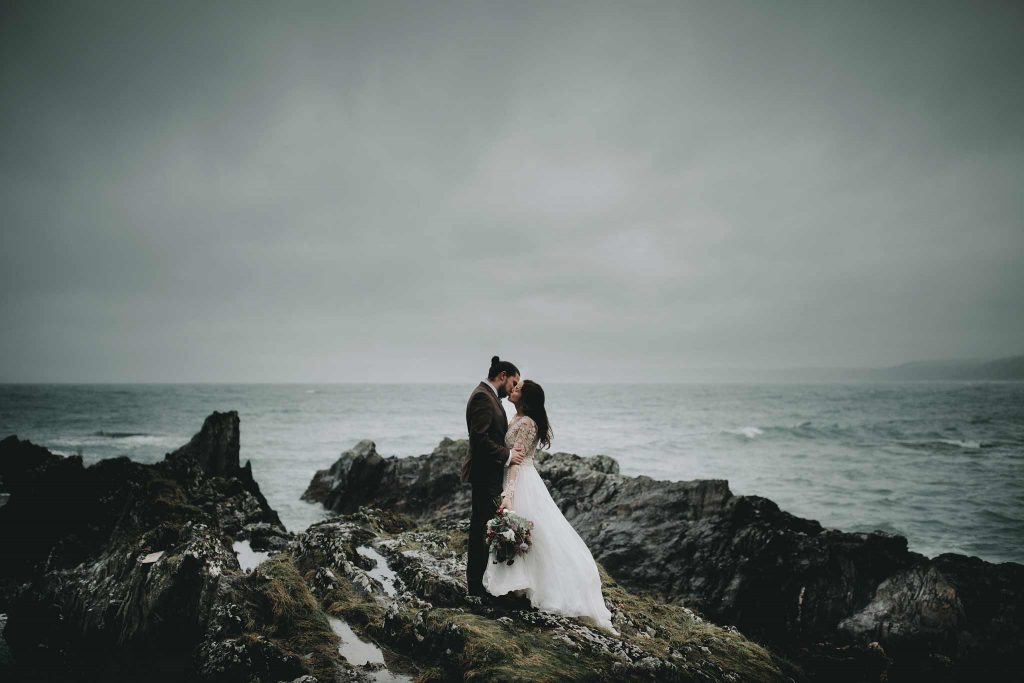 Polhawn Fort sits perched on the top of the cliffs of South East Cornwall located just over the water from Plymouth, it is a fantastic venue in the summer when the bay can take on a Mediterranean feel. It is equally amazing in the wild Cornish winter when it provides a safe protection from the worst the Atlantic Ocean can throw at you. Jessica and Simons's wedding was one such day.
In the warm dry of Polhawn Fort they had set up for the wedding ceremony. It looked amazing with rich winter greens which had been arranged by the brides mother. Adding to this were window displays by the couples friend Sarah, all topped off with sparkling fairy lights. The brides bouquet was from Busby and Fox in Totnes. Ensuring the day ran smoothly was wedding planner extraordinaire 'Bree' from Two Be Wed. Despite the wind and rain, the bride and groom were keen to get outside for photos down on the beach. It was moody and atmospheric. My favourite sort of wedding photography. Winter weddings can offer a wedding world that is different and exciting, just embrace the weather.
The day moved on to speeches, safe and warm from the growing storm outside. With a band set up for the evening the party really got going while the storm raged harder outside. As I left, a thick mist was embracing the fort. What advice can I give if you are planning a wedding in the heart of winter? Winter weddings are awesome, just embrace the weather and everything will be perfect.