Sam and Rob – Trevenna Wedding Photographer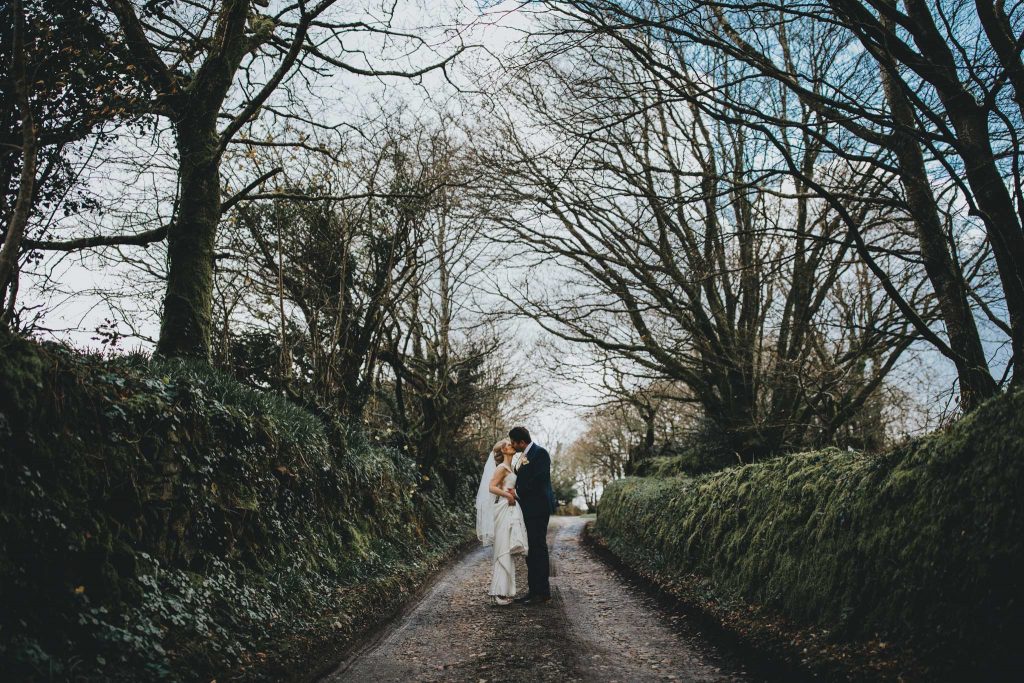 Trevenna is a stunningly beautiful wedding venue. Situated to the north of Liskeard, it is on the edge of Bodmin Moor and combines a rural feel with luxury accommodation, all giving a Trevenna wedding a unique feel. It provided the perfect venue for the wedding of Sam and Rob.
It is always great to be able to divide my time pre ceremony between the bridal party and the groomsmen. With accommodation for both on site I was able to wander between the two halves of the wedding party. That is definitely a bonus of a Trevenna Wedding.
Cautious of the weather, Sam and Rob had chosen to have their ceremony inside. This has a massive bonus, the now iconic stairs that descend from the bridal suite to the ceremony room below. With a single skylight providing illumination at the top of the stairs, they have create a real 'must do' image for wedding photographers. The ceremony room was packed with Sam and Rob's friends and family. Squeezed at the top of the room, I had the perfect vantage point (I really could not have moved, even if I had wanted to).
Despite concerns about the weather, post ceremony the guests were able to extend outside. I made the most of this as well. Informal, unposed and natural. Just how I like my wedding photos to be. As the day moved on we made the most of the lane that serves Trevenna for pictures of the bride and groom. I love this lane. I always try and photograph there whenever I am at Trevenna. A Trevenna wedding is always a magical day. I would really recommend that you take the time to look at the venue. It is a winner! Enjoy the photos from Sam and Rob's day. You can find out more about me here 🙂
Wedding Dress: Sam Cox Bridalwear
Wedding Flowers: Essential Blooms
Wedding Cake: Edible Essence