Sofy and Dave – Trenderway Farm Wedding Photographer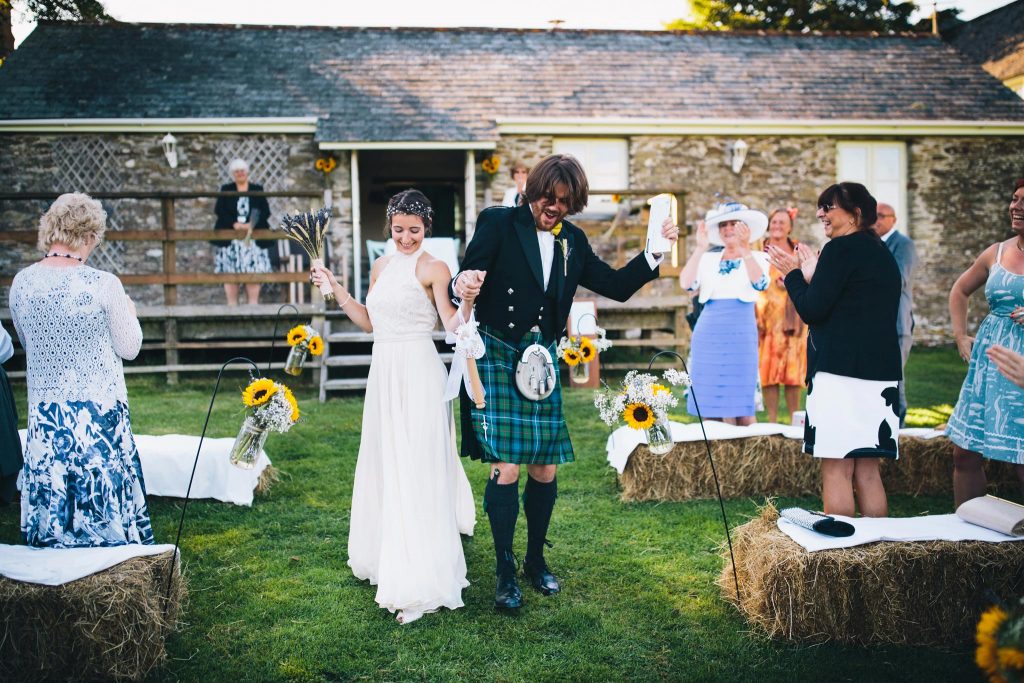 Nestled in the Cornish countryside near Looe, Cornwall. Trenderway Farm is an idyllic location for a farmhouse wedding with a festival feel. I loved the style that Sofy and Dave brought to their day. Check out the lavender bouquet with the vintage pocket watch (the bride collects them!). The dress was absolutely stunning, from the Catherine Deane collection at The Ivory Secret in Crediton, it looked utterly unique.
As always, the day started with the bridal prep. For this Sofy had assembled a tight knit family of bridesmaid to do hair and make up. The are so many great hair and makeup artists in Cornwall, but it is always great to see the bridal party working together to get ready for the big day. Dave, meanwhile, had gone out for a spin on his motorbike with his bestman to clear out those wedding day nerves (see more about the bike from Sofy and Dave's engagement shoot).
The ceremony was scheduled to be held outdoors. This can often be a nerve racking part of the day. The slightest drop of rain and the registrars will move the ceremony indoors. Despite earlier showers, the weather held and the thumbs up was given to an outdoors ceremony.
Trenderway is a stunning venue for an outside ceremony. As Sofy walked down the hay bale aisle the sun shone down. It was a beautiful ceremony. What tipped it for me though, was when the assorted bridesmaids and groomsmen danced down the aisle at the end of the ceremony to David Bowie's 'Let's Dance'. Just priceless.
The day continued with drinks and canapés in the Trenderway gardens, before a sumptuous wedding breakfast.
The evening's entertainment was provided by one of Exeter's top good time festival style party bands Spin Two. With that, the wedding party were set to dance long into the night. It was a great wedding to document. I hope you enjoy the images.
Toby