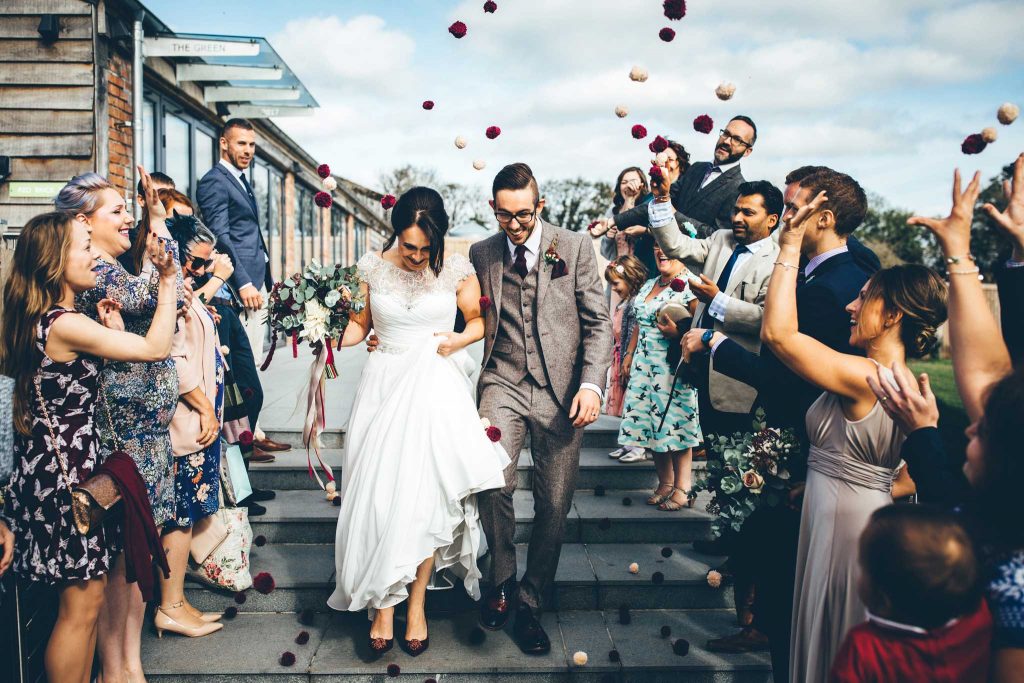 The Green Wedding Photography
The Green Cornwall is one of an absolute gem of a wedding venue. Nestled in rolling hills just below Bodmin moor, it provides rural seclusion with a wedding venue that has a unique feel. The Green also benefits with having on site accomodation for wedding guests. For a wedding photographer it provides some fantastic opportunities. Woodland, fields and a lake all provide an amazing backdrop to the day. The venue also benefits from three barns. One for the wedding ceremony, one for the reception and a wonderful old barn that provides a fantastic backdrop for group and bride and groom photos. When you photograph at a venue where you photograph on a regular basis, you need to work hard to ensure that the wedding photography is fresh and different every time you shoot there. My record for photographing at The Green is three weddings in one month. Three times in one month! The amazing thing is, each wedding felt completely different. Not slightly different, completely different. Which is why, as a wedding photographer, I love to hear from couples who have chosen The Green as their venue. There are so many possibilities and opportunities for approaching the photography in a different and unique was every time.
You can see examples of real weddings at The Green on my blog. Here are a couple of suggestions to start with, Amy and Tom's wedding is a beautiful example of how can you can shape the wedding day exactly the way that you want it to be. Bring your ideas and create something utterly unique. Holly and Mark's wedding features the wonders of pom pom confetti (it works surprisingly well) and my favourite umbrella shot of all time.
If you would like to talk about your wedding at The Green, drop me a line using the form below.
[ninja_forms id=5]