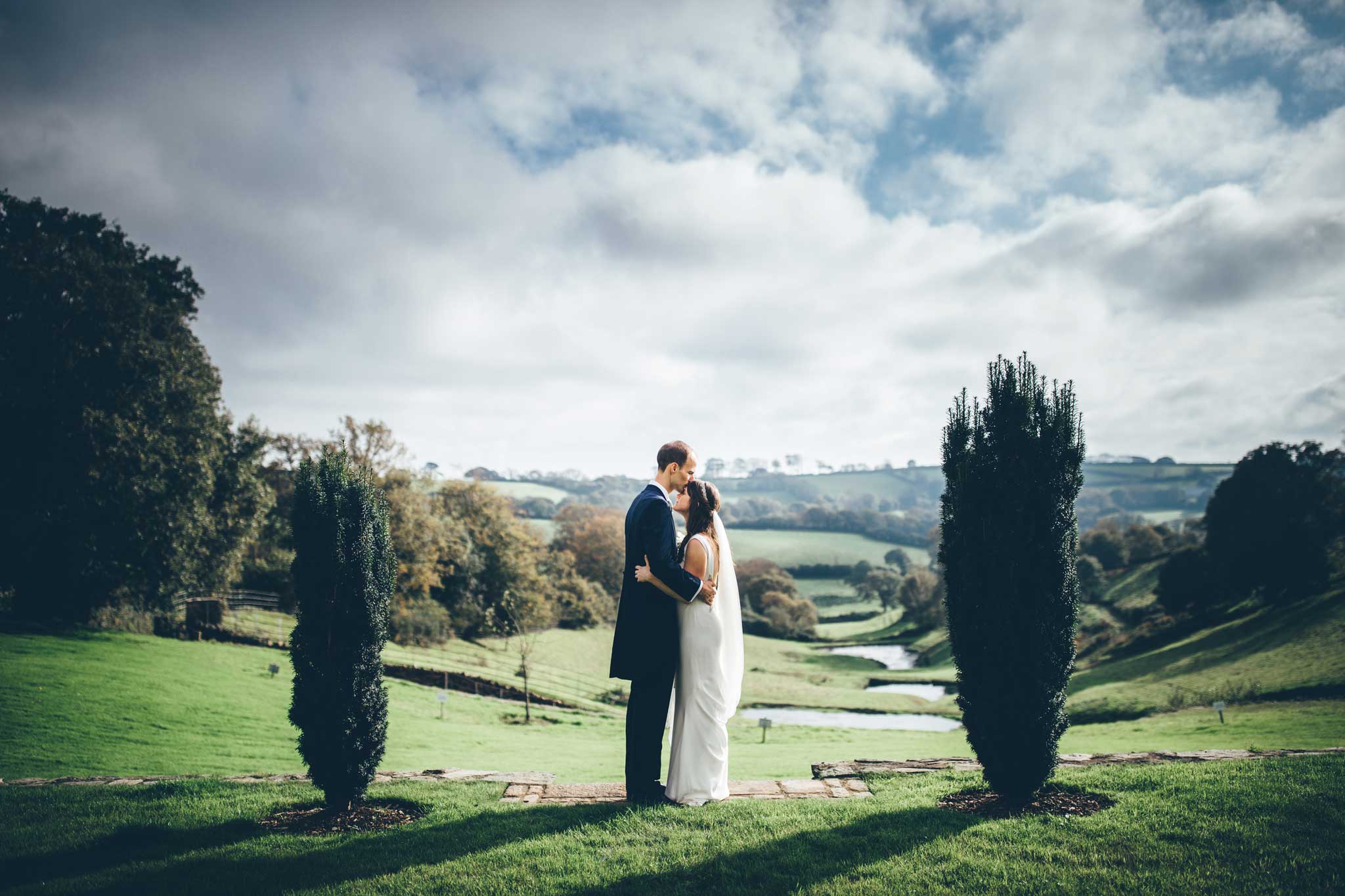 Vanessa and Nathan had chosen to have the best of both worlds for their wedding day. A church ceremony in a beautiful Cornish village, before travelling across the border to South Devon for their wedding reception at the incredible Shilstone House. More of the Shilstone House wedding part of the day later. First, the wedding ceremony. With hair and make up undertaken by the wonderful Makeup by Ione, the bride had a short walk to the church and wedding ceremony. The church had been expertly decorated by Dartmoor Flowers and looked absolutely beautiful.
The ceremony complete, the wedding party started on the journey to Shilstone House. I would advise anyone looking at potentially getting married in South Devon to have a look at a Shilstone House wedding. We are lucky to have some absolutely stunning wedding venues across Devon and Cornwall. However, a Shilstone House wedding has a certain something that I find absolutely enchanting. Firstly, it is incredibly beautiful. Nestled in the the rolling hills of the South Hams, the venue benefits from some of the most beautiful views that South Devon can offer. Secondly, it just has a feeling of classic antiquity which it is difficult to recreate. It feels very special and very unique.
With the wedding party safely at Shilstone House, Vanessa, Nathan and I took the opportunity to go for a walk for the bride and groom photos. I have long had an obsession with photographing people in landscape. The way that Vanessa and Nathan had styled themselves fitted with the surroundings beautifully. With the guests being entertained by the superb 'Great Little Band' (who seemlessly morphed into 'The Choons' later for the evening reception) .The sun came out and the guests were treated to a rare bit of November sunshine. The marquee had been expertly styled by the bride. Check out the music references. You will find something to cater for everyone.
Post wedding breakfast, dancing and sparklers ensued. The end to a perfect Shilstone House wedding. Vanessa and Nathan, you were awesome 🙂