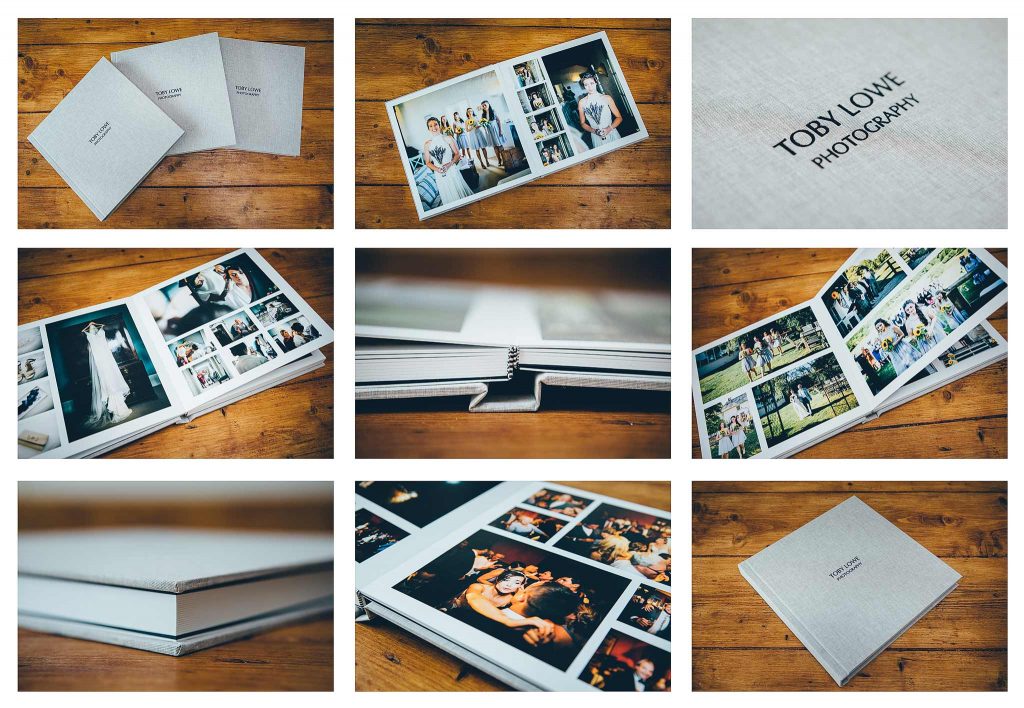 Featuring beautiful high quality binding, stunning print reproduction and high quality inks, these wedding albums are a perfect way to display the images from your wedding day. The standard large album is 12 inches by 12 inches in size, with a total of 15 spreads (30 pages) displaying approximately 70 images from your wedding day (additional pages can be provided on request).The linen cover is available in a range of different colours. Each page is printed on high quality photographic paper, backed by 1mm card which has been hand finished to provide a substantial main block which opens seamlessly. Included within the price is a presentation box. Each album is designed by Toby Lowe, using images chosen by you.
Duplicate full size albums are also available. Alternatively, duplicate 8 inch by 8 inch albums are also available. These are identical in design, construction and finish to the larger albums and come in a presentation sleeve. As a smaller album they represent a superb cost effective way of providing copies of albums to friends and family members.
For a full price list of my wedding photography packages, including the album options that are available, please contact me.