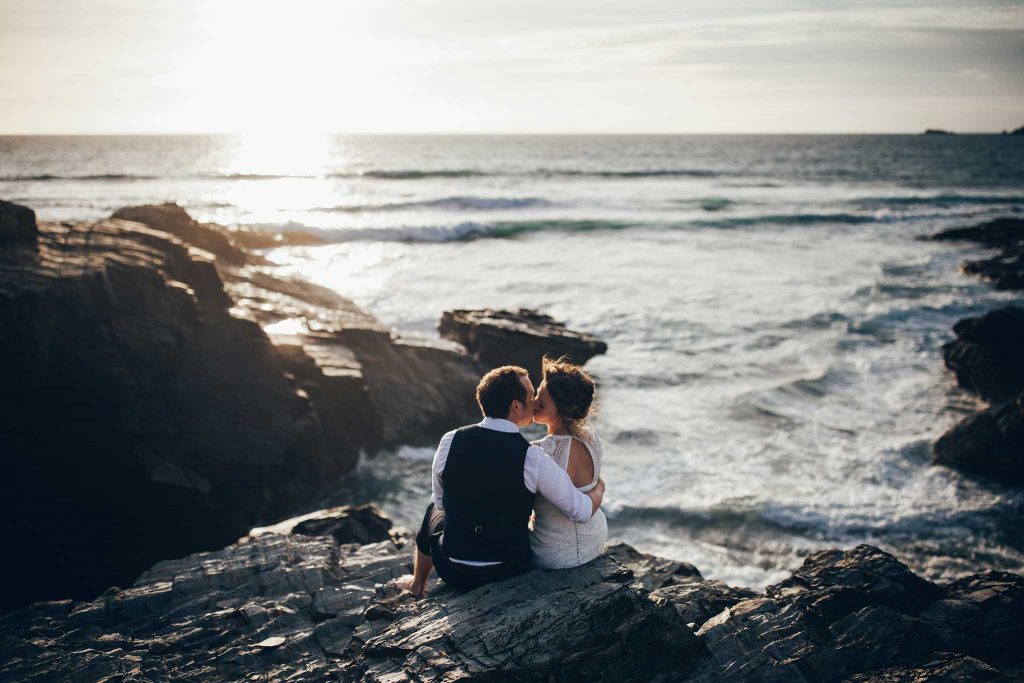 Wedding Elopement Photographer Cornwall
I love elopements. I really do. Big weddings are wonderful, but they can lose intimacy. Not always, but sometimes. Elopements are all about intimacy and for me that is a wonderful thing. Living in Cornwall and working as a wedding elopement photographer Cornwall I am lucky to be in the best elopement location in the United Kingdom. Dramatic sea cliffs, golden beaches, wild moors and beautiful countryside. Cornwall is without doubt the most iconic elopement destination in the United Kingdom. Elopement photography should be a document of everything that happened. It's not only your record of the day, but is can also be the only way that you will be able to share the day with friends and family.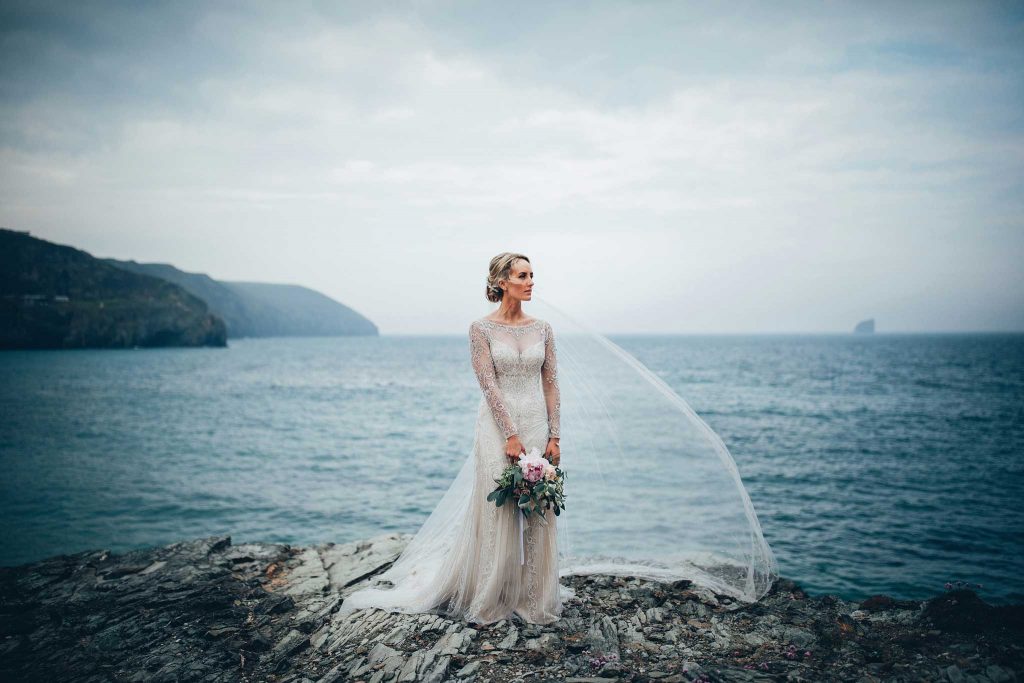 How does a Cornwall elopement wedding photography session work?
One of the joys of being an wedding elopement photographer in Cornwall is that each wedding is always bespoke. For longer elopement days I start with both the bride and groom preparations. Sometimes this is in separate rooms so that there can be a first look when the bride and groom get to see each other in their finery for the first time or alternatively the bride and groom just get ready together. Depending on the location, post ceremony we either stay at the wedding venue for photographs or alternatively travel out to a nearby location to photograph. Or often both! I don't believe in posing couples, but I do believe in getting location and light right. We go for an explore and see what we find. It is always relaxed and most of all fun. You can find out more about my approach to wedding photography here. There are so many elopement locations in Cornwall and I'm always happy to talk through what works for photos or feel free to pick a place that has meaning for you.

Alternatively, if you just want your wedding ceremony photographed followed by a few candid photographs after then that is absolutely fine. I shape the elopement photography session to you. It is completely bespoke.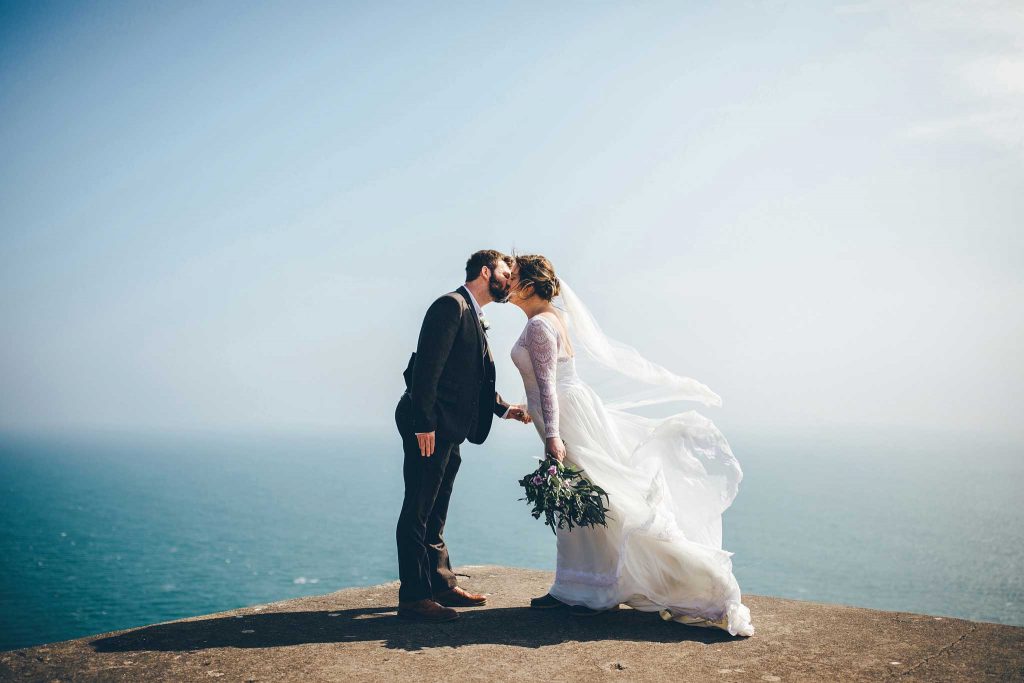 How much do my elopement photography sessions cost?
Elopement photography is based on a minimum 2 hour booking with each additional hour or part thereof at an hourly rate. For a guide to the amount of time your wedding will take I'm available for a free consultation by phone / Skype or Facetime. We can talk through locations and I can give you a guide for the timings on your day. You can use the contact form below if you would like to discuss your elopement photography in Cornwall and potentially booking me as your wedding elopement photographer Cornwall.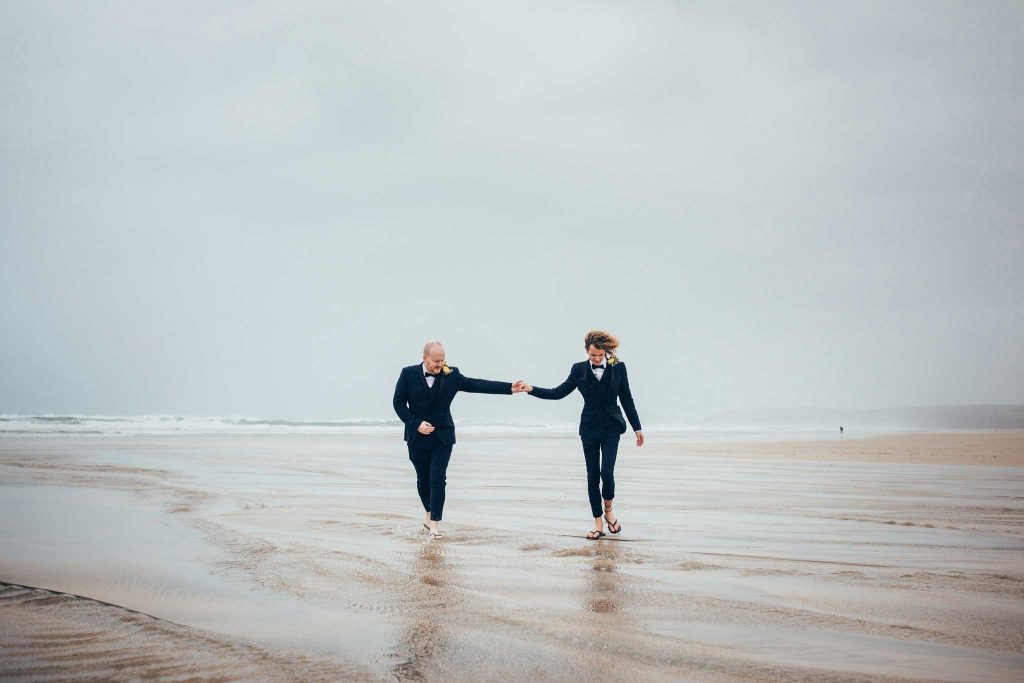 Why elope to Cornwall? – the 3 top reasons
There are so many reasons why you could choose an elopement to Cornwall. But here are my top 3.

1. It is beautiful! For most eloping brides and grooms who come to Cornwall they have a love of wild coasts, windswept moors and beautiful countryside with etherial skies. Cornwall has so many locations that it can offer.
2. It is a proper elopement. None of this sneaking off to the local registry office to get married. You are travelling as far west as you can go and the edge of the Atlantic Ocean to get married.

3. The wedding suppliers in Cornwall are the best. Photography, wedding hair and make up, wedding flowers. The list goes on. I love the creativity of the people that I work with on a day to day basis. Their work is and continues to be outstanding. I'm always happy to make recommendations of wedding suppliers that I work with on a regular basis.
Want to find out more? Let's talk.