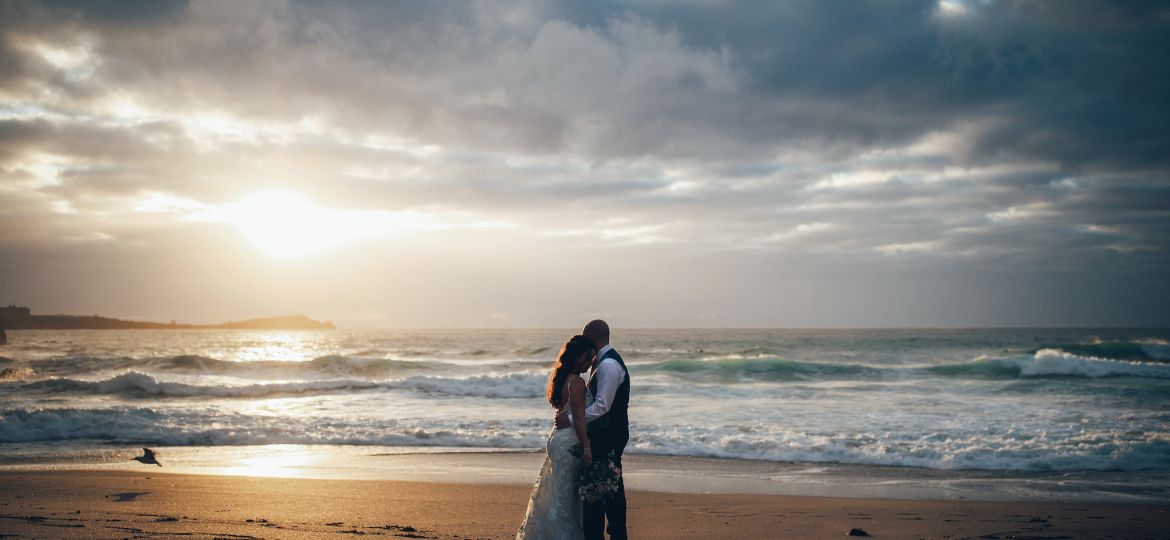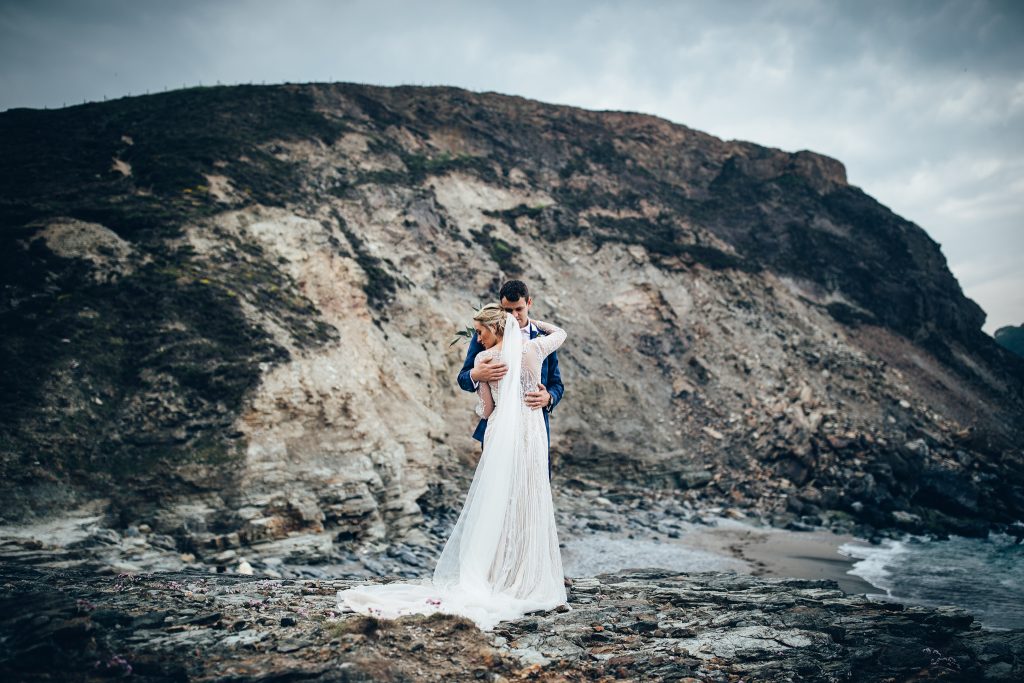 So you are thinking about eloping to Cornwall. I don't blame you. Cornwall is without the best place to elope to in the United Kingdom. As an elopement photographer Cornwall I may be biased of course, but I thought I would put together my 5 top reasons why a Cornwall elopement is the best elopement in the United Kingdom.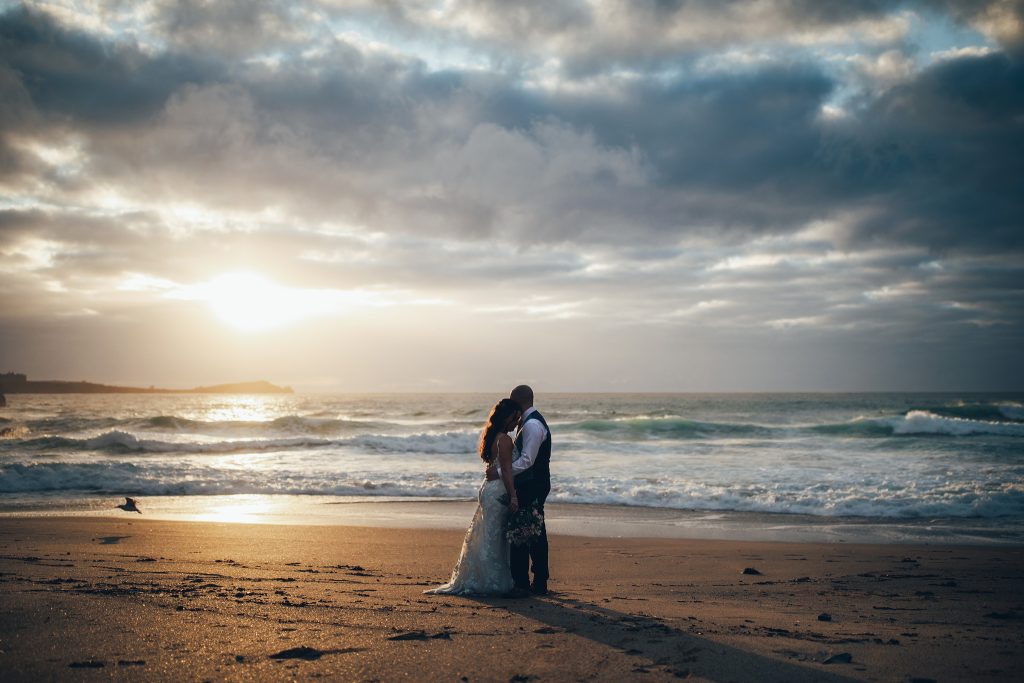 1. At the heart of a Cornwall Elopement – secret coves, dramatic cliffs and wild moorland.
Without doubt, Cornwall has some of the most dramatic and romantic landscapes in the country. They are what make elopements to Cornwall so unique. This is Poldarks landscape. You can lose yourself in it. It is without doubt one of the most romantic places on the planet. If you are going to elope, then there is no place more beautiful.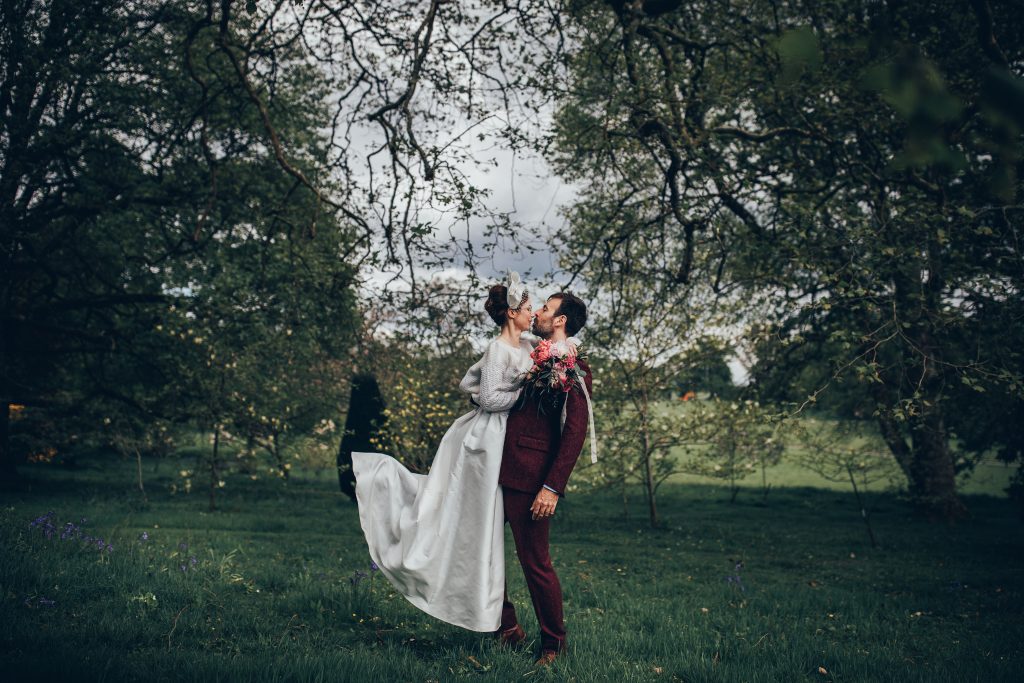 2. Amazing elopement venues to get married at.
So, if you are planning on eloping to Cornwall you will need somewhere to actually get married. Once again Cornwall wins. Because there are a stack of elopement venues throughout Cornwall. Every wedding venue has a slightly different feel. All are amazingly romantic and all are a gateway to the amazing landscapes around them. There are so many places. If you are looking for some of the options, have a look at The Green, Chycara and Lower Barns for a start.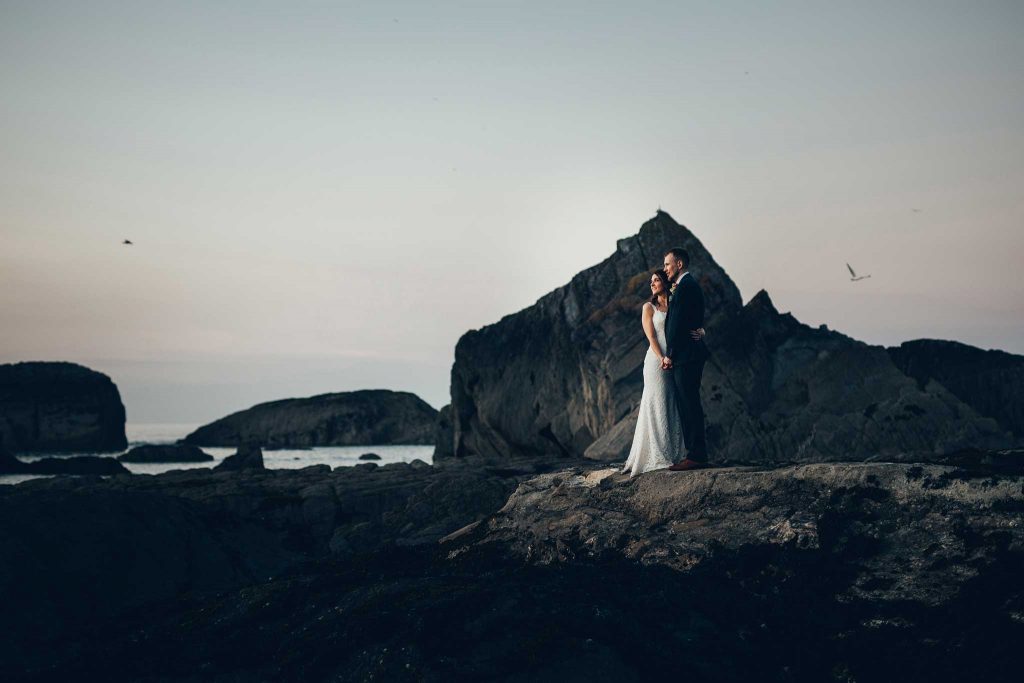 3. The weather!
This seems like an obvious one. Yes, Cornwall is amazing in the summer. Sky blue skies and emerald seas. But in the winter, it feels wild and ethereal. So while you can opt for the summer sun you can also almost guarantee that the winter will feel even more romantic. Definitely maximum points as a dramatic elopement destination.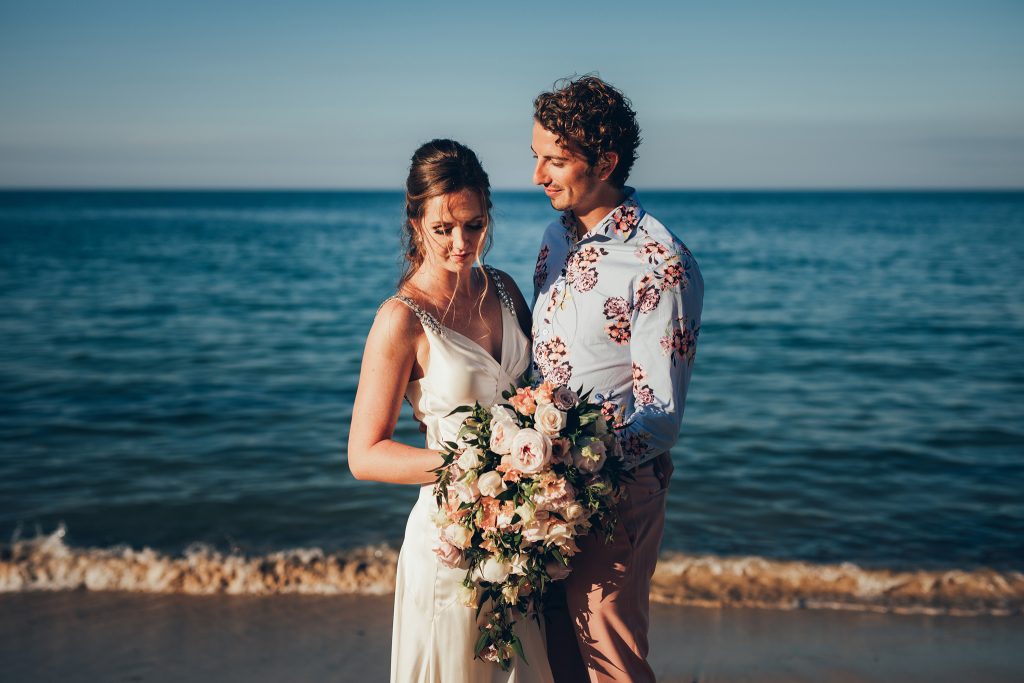 4. The elopement wedding suppliers in Cornwall
The elopement suppliers in Cornwall have rightly earned a reputation for going above and beyond. Whether it is hair and makeup artists, florists or elopement photographers. They all play an important part in making your wedding day memorable. I work with elopement wedding suppliers throughout Cornwall. They are a lovely bunch of people. Super skilled but laid back. Just the right combination.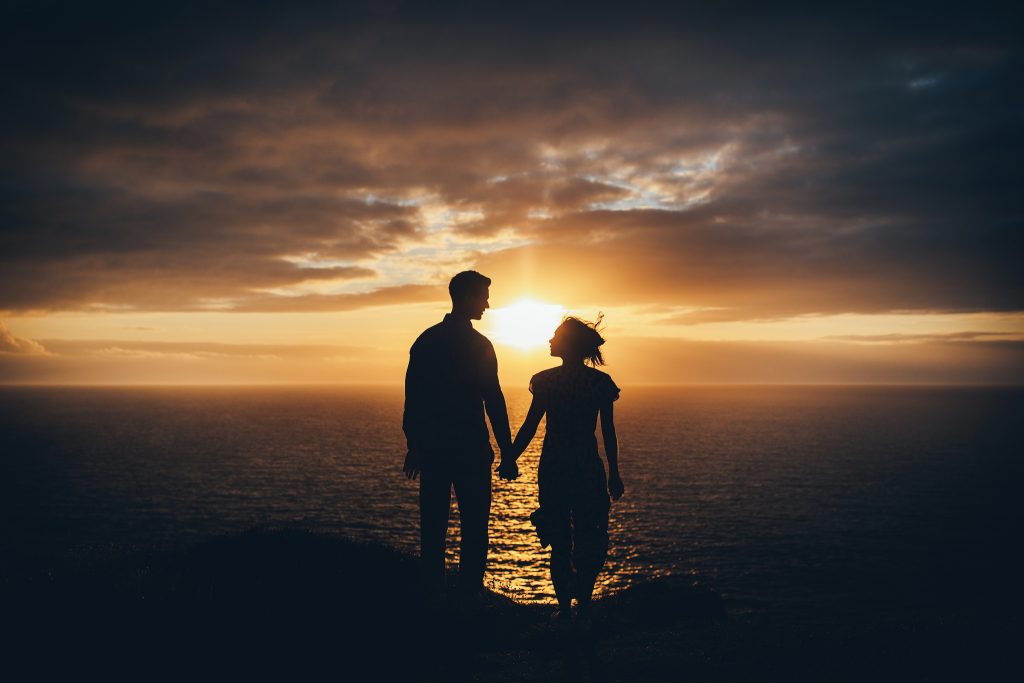 5. And last but not least………it is incredibly romantic
Well, this is the thing. If you are to elope, you need to elope to somewhere that is romantic. Romance is at the heart of a Cornwall elopement. Elopements in Cornwall are very romantic. I think it is fair to say, that it is without doubt, one of the most romantic places in the world.

So there you have it. It is just my top five. I am of course biased because I photograph a lot of elopements in Cornwall. But then that is the point. A lot of people choose to elope to Cornwall. There is a reason for that. If you are thinking of eloping to Cornwall then I would love to talk through your plans. Head over to my contact page and drop me a line or alternatively just give me a call.