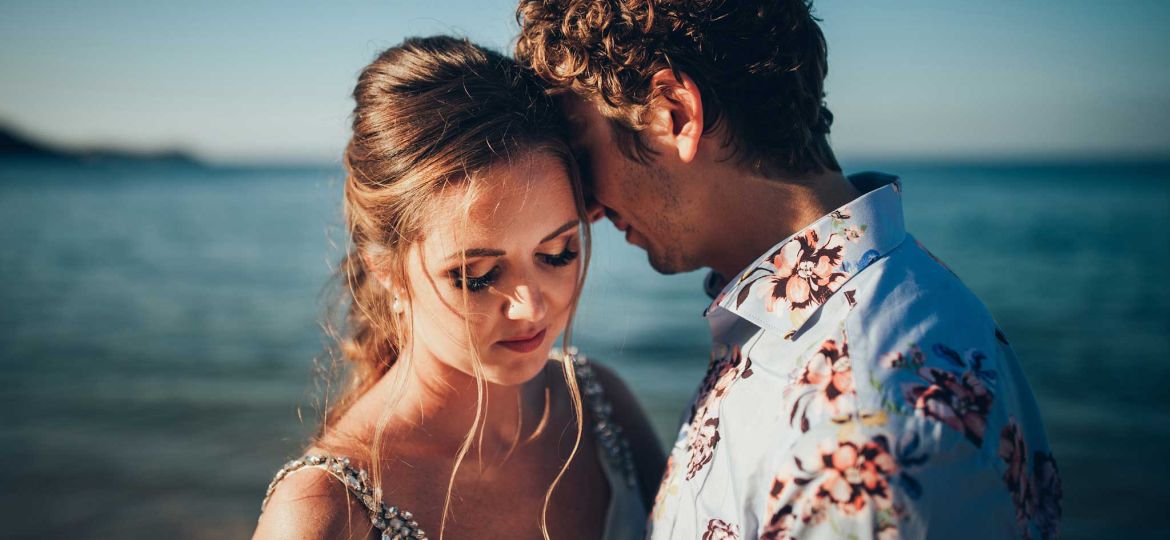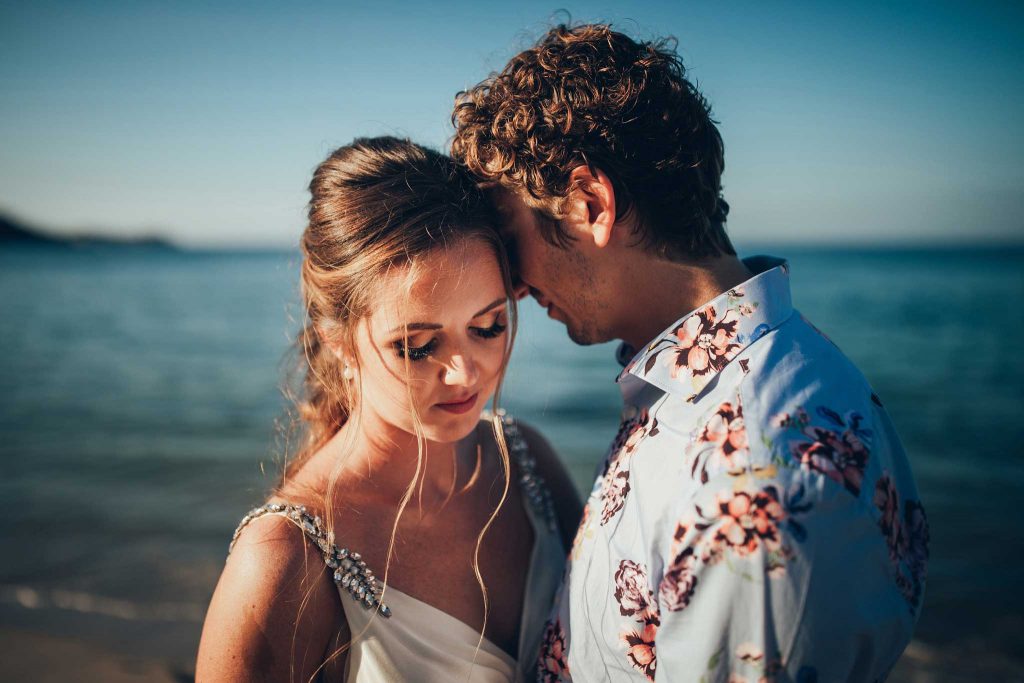 The Carbis Bay Beach Club sits in an idyllic position just below the Carbis Bay Hotel. It is part of the hotel and provides the perfect location for couples who want to be even closer to the beach at Carbis Bay on their wedding day. One thing you can say about a Carbis Bay Hotel wedding is that it will, without doubt, end up with guests spilling out onto the adjacent beach. Because the Carbis Bay Beach Club is literally right on the beach. You can't get closer. So for a Cornish beach wedding it is difficult to match (there are a few rivals though 😉
A Carbis Bay Hotel Wedding
So that is the scene set. Let me now introduce you to Mitch and Alice. For their Carbis Bay Hotel wedding they had travelled all the way from Kent. Kent to Cornwall is a long drive. But they love surfing and Cornwall so for them it was well worth it. They really wanted to get married on a Cornish beach. They had also bought their friends and families along. So everyone got the chance to experience the drive.
A Cornish Beach Wedding at the Carbis Bay Hotel
Beach weddings always have the lottery of the weather. Sometimes it can be in your favour. Other times, gale force winds and driving rain can make them to be challenging to say the least. Mitch and Alice picked the lucky number for their wedding day. Glorious Cornish sun. They had both picked separate apartments within the Carbis Bay Hotel estate. The Carbis Bay Hotel has expanded over the last couple of years. There is only one way to describe their beach front apartments and that is 'stunning'.
A Surprise Wedding Guest at this Carbis Bay Hotel Wedding
As the wedding guests gathered, they were unaware that the day had a twist to it. Mitch and Alice, were already married. They had tied the knot a couple of days before in a simple registrars wedding. Which therefore begs the question of why go to the expense of shipping everyone down to Cornwall? Well, they had always wanted to have a Carbis Bay Hotel wedding, but the also wanted to surprise everyone as part of the day. So what was the surprise? Elvis. Elvis was the surprise. They wanted The King to marry them. So that is how the plan came to be. The legal ceremony was held in secret a couple of days before, but the 'real' wedding was to be at the Carbis Bay Beach Club with Elvis marrying them. It worked like a dream. Mitch waited at the head of the congregation. Alice walked down the aisle to meet him. When she stopped. Silence. Then more silence. That was until Elvis came triumphantly dancing down the aisle to the sound of 'Viva Las Vegas'. The reaction was superb. I don't think that the Carbis Bay Beach Club has ever witnessed a wedding like this.
The Carbis Bay Beach Club Party
Post ceremony, it was drinks on the beach followed by a meal at the Carbis Bay Beach Club. Then the party really began. Mitch and Alice had put together a play list for the entire evening. They must have really known their friends and family, because everyone danced. I have been to a lot of weddings. Usually, 'some' people dance At Mitch and Alice's wedding, everyone danced. Which kind of summed up the day. Everyone was there to make sure they enjoyed every second. Which is definitely what Mitch and Alice did. Well worth the journey from Kent. Enjoy!