Jon and Zsa – a Devon wedding.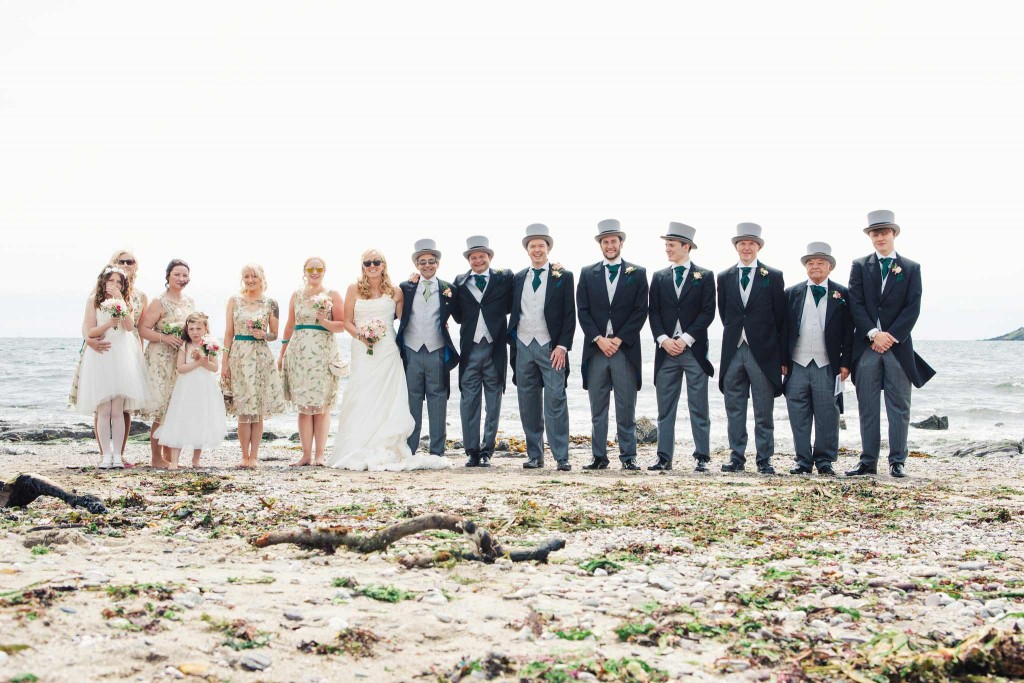 The beautiful Saint Werburgh's Church by Wembury Beach and Langdon Court in South Devon provided the venues for the wedding ceremony and reception of Jon and Zsa. The day was filled with fun and laughter and included one of the loveliest stories of love re-found that I have ever heard. The day started with the bride and grooms preparations at the lovely Langdon Court.
The wedding party then proceeded to Wembury Church for the service. The church is absolutely stunning (it is well worth a visit if you are in South Devon). Following a fun time photographing the bride and groom as they worked through a blizzard of confetti we headed down to Wembury Beach for some group shots. The groom (an ardent rugby fan) even managed to get a rugby ball into shot!
After the games on the beach it was up to Langdon Court for the reception. The dining room was laid out beautifully for the wedding breakfast. More laughter, a few tears and certainly a lot of emotion followed. Just before I left mid evening, Jon and Sza took a break from the wedding proceedings for half an hour and we used the time to walk round the hotel grounds in the twilight to shoot a few more intimate shots (the early evening light can lead to stunning results). My summary of the day? A really lovely happy wedding. It was an absolute pleasure to document it.