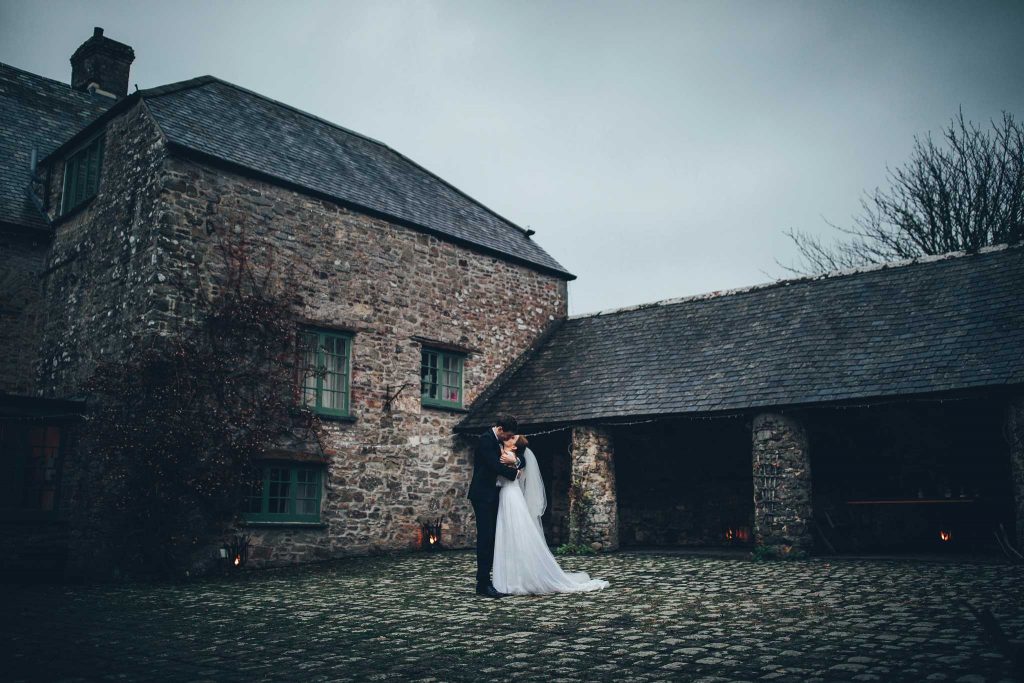 I normally spend ages getting round to blog post a wedding. Pictures, yep they work for me. Writing, nope, I find that hard. But I've just finished editing this wedding and the day kind of resonated with me. So I'm sitting in a local coffee shop, with a view over the beach by home, my MacBook is sitting open. So here goes. Rory and Patience's wedding (or Pache as Patience likes to be known). Now to start with, this was my first trip to the Ash Barton Estate in North Devon. I was really excited about visiting this venue. It's near to beaches where I spent a lot of time surfing in my younger years and an area that I have always liked. But I had never photographed at a wedding at the Ash Barton Estate. Everything that I knew about an Ash Barton Estate wedding pointed towards it being potentially being a hidden gem of a wedding party venue. Secondly, there were Rory and Pache. I am so lucky to work with amazing couples. I would hope that anyone who was looking at my work would kind of get where I am coming from so there should be a natural synergy. Rory and Pache are super chilled, relaxed and just plain lovely. That is the perfect combination. I think they fit the ideal of what an Ash Barton Wedding should be as well.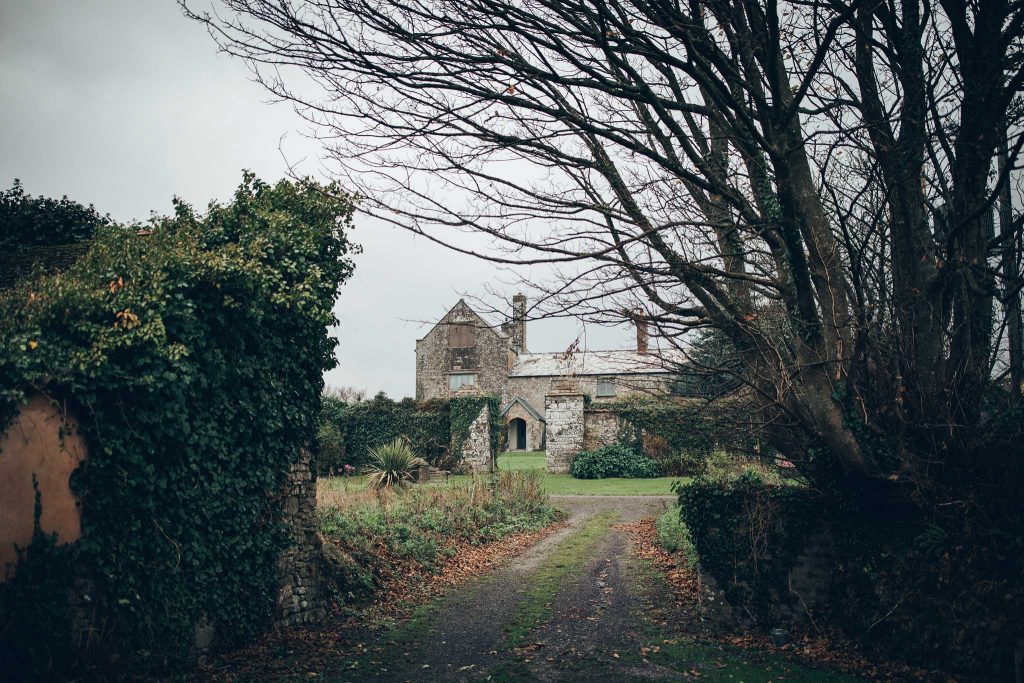 Ash Barton Estate – a hidden gem of a wedding venue
So to the wedding day. Winter weddings bring their own challenges. Weather being one. But the light. Oh the light. I just love the winter light. The weather was windy, brisk with an edge of rain. But it just felt right. The Ash Barton Estate did not disappoint. The main house feels warm and cosy with vintage lightbulbs illuminating the space and more mirrors then I have ever seen. The guys had claimed that the wedding was to be a DIY affair. To this end, the family pulled together in the main kitchen to make food for the guests later on. It was part wedding / part family (even Christmas) gathering. With Rory's friends and family having travelled over from Ireland, the wedding felt like a real meeting of the clans.
The Wedding Ceremony
The ceremony took place in the rustic barn. The wind was swirling outside, but with a room packed with guests it felt warm inside. Once more Ash Barton did not disappoint. If you are thinking of an Ash Barton Wedding you really need to look at this barn. It is a wonderful intimate space.
Confetti and a walk around the Ash Barton Estate (it was a tad chilly)
We grabbed time for confetti outside before the guests headed into the warmth for the reception. Whilst they were inside, Pache and Rory and I took the time to grab some more photos outside. It was now a tad chilly. Thanks Pache for braving the conditions. The light was drawing in but the darkness held its own beauty. I am so excited to see explore more of the photographic possibilities at my next Ash Barton Estate wedding. There are so many angles to this place.
Speeches, dancing and Guinness – the perfect Ash Barton Estate wedding.
Speeches and then the evening reception followed. Oh and Guinness. A lot of Guinness. With half the wedding party having come from Ireland, they had made sure that the Guinness flowed. The party went into full swing on the dance floor. The storm may have started raging outside but it was rocking inside. This is what an Ash Barton Estate wedding is about.
So there we have it. My first trip to the Ash Barton Estate. I am back this year for more Ash Barton Estate Wedding. I really cannot wait. It's a wonderful place. Congratulations Pache and Rory, you are officially awesome.